Nathan Pacheco, a Washington DC native (born 1980 in Virginia) of Brazilian descent, is an opera trained tenor who "sings with the warmth of the great pop artists." With the passion of a poet, Nathan expresses his love of languages by writing lyrics in Italian, Portuguese, and Spanish. He comments, "I sing from my heart because that's the way they do it in Brazil. As a singer and writer, I couldn't wish for a better opportunity because Yanni's music has so much emotion and my singing style requires that kind of feeling."
Nathan has a passion for reaching out and uplifting people through his music. He is an accomplished television and recording artist, and in November 2012 he embarked on his first headlining tour with concerts in Chicago, Hartford, Fort Lauderdale, San Diego, Salt Lake City, and Washington, D.C.
He has performed before worldwide live audiences including a 100 concert tour throughout the United States, Mexico, and Canada with Greek composer, keyboardist, pianist, and music producer, Yanni. Nathan has also toured with Puerto Rican recording artist, Olga Tañon and performed with Katherine Jenkins, a Welsh lyric mezzo-soprano, singer and songwriter, and the National Symphony Orchestra.
Nathan also performed at the British Embassy in Washington D.C. for H.R.H. Prince Charles honoring British and American soldiers in May 2011 in conjunction with the British Forces Foundation and the USO. He has also performed with the San Diego Symphony, and in March 2012 he performed in front of the Washington Monument as part of the Centennial Celebration of the National Cherry Blossom Festival in Washington D.C.
On 11 August 2012, PBS began airing Introducing Nathan Pacheco and Christmas with Nathan Pacheco. He has been a prominent feature in broadcasts with the world-renowned Mormon Tabernacle Choir, Katherine Jenkins, and Yanni. He has also been a featured artist on several recordings by Yanni including Yanni's album Inspirato where he sang in the company of well-known opera stars such as Plácido Domingo and Renée Fleming.
Disney Pearl released Nathan's self-titled debut album on 18 September 2012, and shortly after its release; it became one of the most ordered classical/crossover CDs on both iTunes and Amazon. He released his second album, Nathan Pacheco II, on Valentine's Day 2015. He is currently signed to the Disney Pearl Series sub-label.
Nathan graduated from the music program at Brigham Young University (BYU) and followed his love of culture and languages by continuing his education abroad in South America and Europe. He spent more than two years in Brazil, being immersed in its culture, allowing its influence to contribute to his musical development. He eventually traveled throughout Brazil, performing both classical as well as some of Brazil's cultural music. He also spent time in Italy, studying the language while performing with the Opera Festival of Lucca. In all of his travels to different countries, he was determined to learn the languages. The result is his ability to speak and compose in English, Portuguese, Italian, and Spanish.
Nathan Pacheco is a member of The Church of Jesus Christ of Latter-day Saints and served a two-year full-time mission before attending BYU.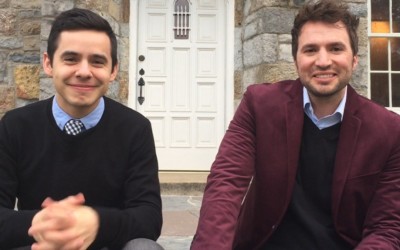 Each new day that the Lord allows us to see is a window of opportunity to start afresh. Yesterday is now behind us, and although there were some mistakes that we made, or some things that were said that we wish we had not said, that page in the chapter of our lives...