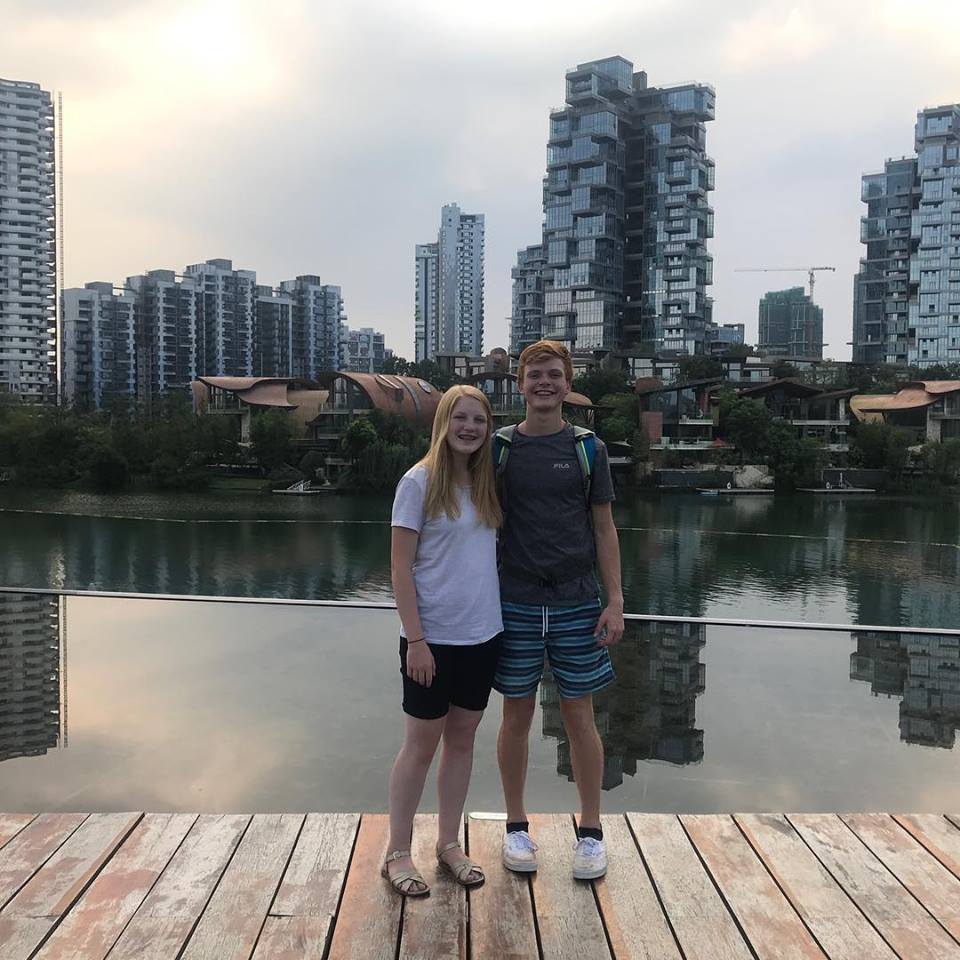 Branson and Maisy Anne Merchant are a brother and sister duo who love celebrating life! They are the youngest of seven siblings and love hanging out with their family, making music, playing sports, games, and school, but most of all, they enjoy singing, performing on stage together, and making new friends wherever they go.
They decided to enter some contests at their school and had so much fun performing together that they decided to keep doing it. After Branson won first place in the school sing off, he invited his sister Maisy to join him in the duo competition, earning another first-place win. Branson and Maisy also placed second in the 2016 Utah County's Got Talent, Top 3 in Orem City's Got Talent, and first place in the Utah Country Showdown.
Branson loves running on his high school track and cross-country team, hiking, and climbing. He also enjoys playing the guitar and ukulele, playing chess, juggling, and singing his heart out.
Maisy loves making jewelry, hiking, running, organizing, and decorating. She also enjoys playing the ukulele and banjo and hanging out with her friends.
Branson and Maisy Anne are excited to have one if their original songs, "Big or Small," included on the 2018 Mutual Album for The Church of Jesus Christ of Latter-day Saints. The song can be downloaded on iTunes and the music video is available on their YouTube channel.
No Results Found
The page you requested could not be found. Try refining your search, or use the navigation above to locate the post.