In the music video above, 24-year-old Ko Ya Chang from Taichung, Taiwan, Taiwan, performs an excellent cover of the song "Never Enough" from the phenomenal movie, The Greatest Showman. This is an example of a submitted music video cover.
Do you have a cover by one of your favorite artists or an original song that you have been working on for some time and would like others to hear and give you some constructive feedback? Well, Latter-day Saint Musicians makes it possible for you to do just that. We invite you to share your amazing talents by submitting your covers or original music to us for review and for sharing with our growing audience. Anyone submitting their music does not have to be of the LDS faith, however, please remember that ALL submitted music MUST be 100% family friendly. That means that the entire family, from youngest to oldest, should be able to comfortably watch and listen to your presentation. Any submissions that are found to be inappropriate will not be considered for sharing with our audience.
You can submit your covers and original music as MP3 sound files or as music videos in either MP4 file format or as a YouTube video link (if possible YouTube videos are preferred). When submitting your music, please include a picture of yourself and some background about the music that you are submitting, and please let us know if your submission is an original song or a cover. Also, if you would, please let us know if you are an LDS music artist.
Please fill out the form below to submit your cover and original music. We look forward to listening to and sharing your amazing music with our audience. Thank you!
Here is a list of musicians who have submitted their music covers or original music. Please click on the page link for the artist to view their page.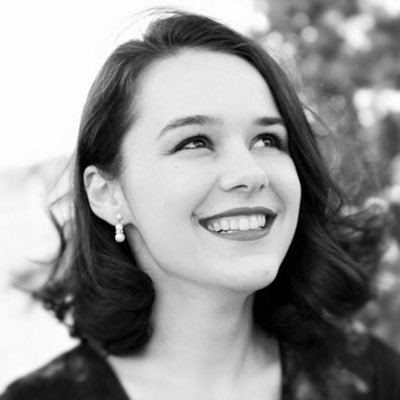 Anelisa Fergus, a member of The Church of Jesus Christ of Latter-day Saints (often mistakenly referred to as "The Mormon Church") is a senior at Yale University. She is the current musical director of Whim N Rhythm, which is Yale's all-senior a cappella group founded as an all-female counterpart to the Whiffenpoofs. According to Yale Daily News.com, "her voice […]
Read more...
Our Mission Statement:
"Our mission is to share the light that is within us by sending positive, uplifting messages to the peoples of the world to give them hope and encouragement. We will accomplish our mission by spreading the message of the Gospel of Jesus Christ, which is the "Good News," by using music. We believe that music is the universal language and that the healing balm that it provides to the souls of men is incomparable to any other source. We further believe that as lives are touched by the power of good, wholesome music, those same lives can be changed for the better."