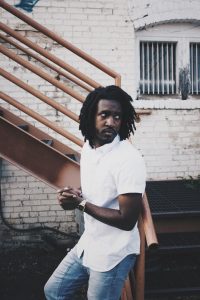 Jay Warren, a member of The Church of Jesus Christ of Latter-day Saints, is a San Diego, California, native R&B singer and songwriter who is currently based in Salt Lake City, Utah. He has been involved with music from a very young age. He started singing in his school and church choirs when he was only eight years old.
He works in many aspects of music creation, including writing, singing, production, and performing. He is an alternative R&B singer inspired by many different genres – Hip Hop, Rap, Alternative, Pop, Metal, Country, and Blues.
Jay received wide praise with the release of his debut single, "Closer," in October 2017. He received recognition and support from major publications like Acid Stag (one of Australia's biggest independent music news websites), Iggy Magazine, and Triple HQ (the official Hip Hop headquarters).
He has shared stages with renowned music artists such as Gladys Knight, 2 Chainz, Shwayze, and James The Mormon (now known as JTM). He has also performed at venues such as Radio City Music Hall, The Velour, Vivint Smart Home Arena, UCCU Events Center, Oracle Arena, Brigham Young University, AT&T Park, and others.
After being asked to perform as a soloist in the Saints Unified Voices Choir directed by Gladys Knight, Jay has released multiple singles and has garnered more than 3 million streams on Spotify, as well as, placement on many of the platform's editorial playlists. His goal in 2018 is to release a new single each month.
No Results Found
The page you requested could not be found. Try refining your search, or use the navigation above to locate the post.