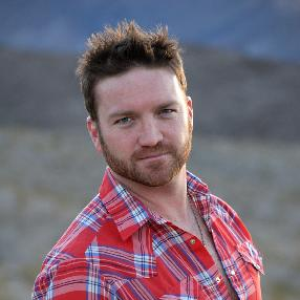 Larry Bagby, a member of The Church of Jesus Christ of Latter-day Saints, was born Lawrence Bagby III on 7 March 1974, in Marysville, California. His father was a member of a dance band, and Larry would get up on stage and entertain even then. He attended Westlake High School in Thousand Oaks, California, and from 1994 to 1996, he served a full-time two-year mission for the Church in the Argentina Córdoba Mission.
Larry is an American actor and a musician who is best known as Ernie 'Ice' in the cult favorite Hocus Pocus (1993) with Bette Midler, Sarah Jessica Parker, and Kathy Najimy, as Larry Blaisdell in Buffy the Vampire Slayer (1997-1999), as Pvt. Shirl "Hickey" Kendrick in the very successful independent film Saints and Soldiers (2003), as Marshall Grant in the Golden Globe winning film Walk the Line (2005) alongside Joaquin Phoenix and Reese Witherspoon, and as Frank Ellis in The Young and the Restless (2008-2009). He has also had featured appearances on television shows, including CSI: Crime Scene Investigation, Cold Case, Malcolm in the Middle, JAG, NCIS, ER, The Wonder Years, Saved by the Bell: The New Class, Thirtysomething, and Mr. Belvedere. As a child actor, he appeared in Hocus Pocus (1993) and Airborne (1993). He also had roles in Church Ball (2006), Forever Strong (2009), and played the role of "Flask" in Age of The Dragons, starring Danny Glover, in 2011.
According to the bio on his official website, Larry's true passion is being a musician.
His acting experiences, coupled with a solid background in character study, has given Larry the ability to craft a song for fans from any walk of life with audiences immediately identifying with the storyteller. He has a gifted songwriting and musical style that is uniquely his own yet is equal to the real star powers of today's Country Music scene.
In 2005, he released his debut album entitled Where I Stand. That was followed by the release of his EP, On the Radio, which includes the song "Counting My Lucky Stars," which was the only original song to be performed alongside Tim McGraw's music on a TV episode of Cold Case. His original songs have also been featured in the #1 box office film The Day the Earth Stood Still (2008), and the title track in The Break Up Artist.
Larry has had the pleasure of performing and touring with WS Holland, Rodney Blake Powell, and Lisa Horngren of Johnny Cash's original band The Tennessee Three. He has also performed with Lady Antebellum and Tyler Hilton and has opened for such big-name stars as Hal Ketchum, Collin Raye, Joe Diffie, Mark Chesnutt, Glen Campbell, Restless Heart, The Bacon Bros., The Nitty Gritty Dirt Band, David Nail, Pat Green, Luke Bryan, and many others. He also worked with Charles Kelley (Lady Antebellum) and actor/recording artist, Tyler Hilton, recording their collective effort, "Drive Away."
As a musical artist, Larry has been featured in magazines and music related websites, including Country Weekly Magazine, Country Weekly Online, GAC, and JohnnyCash.com. He has also performed in various venues across North America, including numerous Hollywood clubs, the music scene of Nashville, the honky-tonks of Austin, the rural routes of the South, and United States military bases. He became a favorite of the fans during SXSW, Toronto's Indie Week. And, he gained fans among the friends and family of legends like Johnny Cash, Willie Nelson, Waylon Jennings, Merle Haggard, and many more at The Sundance Film Festival.
According to imdb.com, Larry said he entered the Hollywood realm of movie stardom as a 12-year-old boy when his parents signed him up with a Hollywood Film Studio.
It was difficult for me to make the decision to accept the role of Larry on Buffy. But in the end, I decided I didn't feel like I was compromising my standards because I didn't have to do anything. There is such a fine line in many areas of the entertainment business and you must figure out for yourself what you will and will not do. At times, as you take a stand, people become interested and you can share the gospel.
No Results Found
The page you requested could not be found. Try refining your search, or use the navigation above to locate the post.