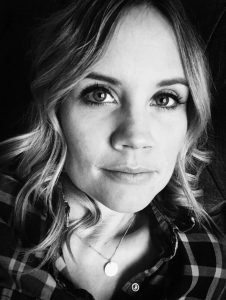 Michelle Critchfield, a member of The Church of Jesus Christ of Latter-day Saints, is a mother of three and a stepmom of five. She has been singing most of her life but was inspired a few months ago to start writing her own music that expresses her feeling about the Savior.
She says, "It's been an incredible journey and I am so grateful to be writing my thoughts about the Savior and expressing my love for Him through music." She admits that when she first started writing songs, she was terrified to put herself out there, feeling inadequate and too inexperienced. Yet, at the same time, she felt that she was being called to write music and decided to press forward by faith.
In a couple of weeks, Michelle had written several songs, and recently recorded two of those songs – "Wayward Child" and "The Luckiest." Her music is both inspirational and uplifting and you will want to add it to your playlist to listen to often.
No Results Found
The page you requested could not be found. Try refining your search, or use the navigation above to locate the post.