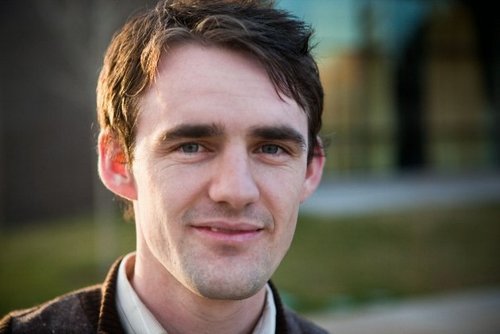 Ricky J. Valadez, a member of The Church of Jesus Christ of Latter-day Saints, is a graduate of the Berklee College of Music, the premier music college and performing arts conservatory, located in Boston, Massachusetts. Berklee is also the largest independent college of contemporary music in the world.
Ricky is from St. George Utah and currently resides in Boston. He is an award -winning composer with a "distinct and recognizable musical style that blends orchestral, cinematic, and pop elements." He has composed and produced music through a broad spectrum ranging from electronic to pop to dramatic film music to classical.
He has worked with some amazing music artists like Claire Ryan Crosby for whom he wrote a special arrangement of the Christmas song "Silent Night," which she recorded and posted on her family's YouTube channel in December 2016. He has also worked on several projects with world-renowned entertainer, Alex Boyé, including "A Million Dreams" featuring Dixie State University, and "Believer" featuring the Southern Virginia University Allstars. Ricky's latest music video release, "Going Home" featuring Blake Dastrup, was written at the request of his mother who is a hospice nurse and wanted a song that would help people to say goodbye to this world and reunite with family and friends in Heaven.
Ricky Valadez's music has been featured worldwide in commercials, musicals, feature films, and on television. In his music "one can sense an unquenchable curiosity that seeks to discover the unexplored possibilities of music." He strongly believes that music is a powerful force that can advance individuals toward their infinite potential. Furthermore, he attributes His Heavenly Father as the "source from whom all invention and inspiration flow."
No Results Found
The page you requested could not be found. Try refining your search, or use the navigation above to locate the post.