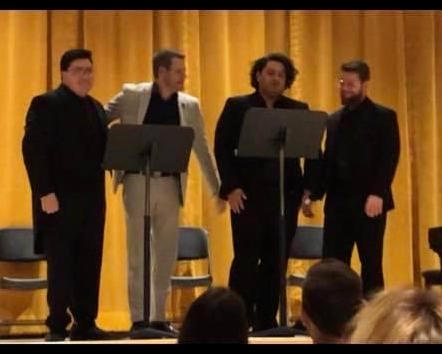 The Spanish Tenors are a trio consisting of three tenors Esteban Senzig (Peruvian/Sicilian), Galo Lastra (Ecuadorian), and Logan Reid (American). They are members of The Church of Jesus Christ of Latter-day Saints.
People have described The Spanish Tenors as: "Three charming gentlemen with the sound of the heavens," "Three of Utah's best voices," "Pure elegance," and "Three story tellers living a dream."
The group was formed in March 2021 and is well on their way to becoming one of the leading opera groups in the country. Although they perform together as a trio, each member still maintains his own solo career. Every piece of music they perform tells a story, and through their melodic tones, listeners can not only hear, but also feel, their love for opera as they also envision the stories that are being told.
The Spanish Tenors have performed three concerts since 26 March 2021. Their latest concert was on 20 August 2021, and they are preparing to perform more concerts throughout the remainder of the year.
The trio have been instructed and mentored by renowned tenor, Isaac Hurtado. Isaac Hurtado has previously appeared with Opera San Jose, Phoenix Opera, Utah Festival Opera, Opera Circle of Cleveland, the Bay Area's Midsummer Mozart Festival, Opera Theatre of Lucca, Italy, and at several other venues. His additional opera roles include Belmonte in Die Entfürung aus dem Serail, the title role in Bernstien's Candide, Ferrando in Cosí fan tutte, Agenore in Mozart's Il re pastore, and Tebaldo in I Capuleti e i Montecchi. As Roger Doremus in Lee Hoiby's Summer and Smoke, he was heard nationally on National Public Radio's World of Opera.
The Spanish Tenors were honored to have the opportunity to perform along-side Hurtado by singing "O Sole Mio" in their recent concert.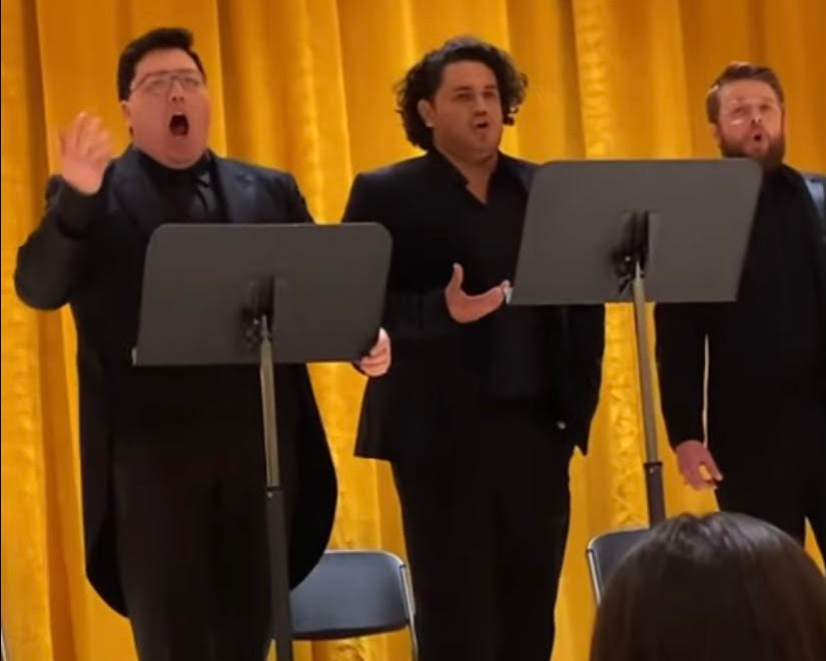 Galo Lastra has performed many concerts. His dream is not to become an opera singer and perform in operas, but he does aspire to become one of the greatest concert tenors of this generation. With his dark and melodic voice, the listener can feel the power and beauty of opera.
Esteban Senzig has performed roles in several operas, including La Traviata and La Boheme. He has also performed internationally. Every note that he sings is like the roar of a lion, with his high C's and D's being the "money notes".
Logan Reid joined the group in June 2021. He has sung in many operas and has performed in concerts in various venues. What people may not know about Logan is that he used to sing Baritone. He has now transitioned into singing Tenor. His voice can be described as the sound of a cello in the rain — beautiful and luscious.
You can listen to The Spanish Tenors together or you can listen to the tenors separately:
The Spanish Tenors (Youtube, Facebook, Instagram) — @thespanishtenors
Esteban Senzig (Youtube, Facebook, Instagram) — @estebansenzig
Logan Reid (Youtube, Facebook, Instagram) — @loganreid
Galo Lastra (Youtube, Facebook, Instagram) — @galolastra