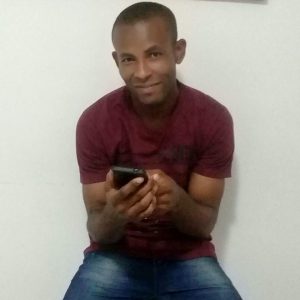 Sampson Chinedu Ngobi (his professional moniker is SNC) is a 32-year-old music artist originally from Nigeria. His main genres are Country and Pop. currently resides in Brazil with his wife and three children where he is pursing his music career.
He is a member of The Church of Jesus Christ of Latter-day Saints (often referred to as "the Mormon Church"). He served a full-time mission for the Church in the Nigeria Calabar Mission and later served as a bishop in the Apo Ward in the Abuja Nigeria Stake.
Sampson's first original song, "Friends Come and Go," which he started writing while on his mission at the request of friends, was released on 20 March 2020, on all major music platforms. The official music video was released on YouTube on 15 May 2020.
Sampson's hobbies include teaching, singing, playing musical instruments, and playing soccer. He says, "I like to tell stories with my music and by so doing I send out messages to the world."
You can follow SNC on Facebook, Instagram, Tiktok, and YouTube.