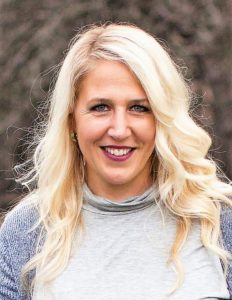 Sarah Wolfgramm, a member of The Church of Jesus Christ of Latter-day Saints, has been named 2018 California Mother of the Year by the California chapter of American Mothers Inc., for her work with families. She hails from Upland, California, a city in San Bernardino County. She and her family currently reside in Mentone, California.
She is married to Haini Wolfgramm. Some may remember that Haini was the bassist in the 80's Minnesota family band, The Jets, who were popular for such hits as "Crush on You" (#3 on the Billboard Hot 100), "You Got It All," "Cross My Broken Heart," and the #1 dance hit, "Sendin' All My Love." The group had eight top 10 Billboard Hits, sold more than 3 million records worldwide and was nominated for a Grammy in 1988 for the song "Rocket 2 U." They still perform today, at times with some of the Wolfgramm kids filling in for band members. Sarah was a singer-songwriter for the group Blush who was signed to the RCA record label in the '90s.
Sarah and Haini have raised 13 children whose ages range from 5 months to 21. She has homeschooled her children for the past 16 years. The seven oldest of the siblings, Nora (12), Maikeli (14), Abraham (16), Tihane (17), Isabella (18), Heinrich (20), and Eve (21) comprise a band called 13 Crowns.  The band has performed throughout the country, including at the Super Bowl Live Kick Off celebration in Minneapolis in February 2018, in zero-degree weather. The band's debut music video, "Grateful," was released on their YouTube channel on 14 November 2017, and as of mid-May 2018, has garnered more than 1.3K views. The song will be out this summer on radio.
Sarah owns and runs a catering company, Ambassador Catering. She is also a Doula, a specialist in birth coaching, at the Loma Linda University Medical Center, a motivational speaker, a singer/songwriter, and a Sunday school teacher for teens.
After losing the 12th of 14 children, Sariah, to SIDS a few years ago, she also counsels and comforts other parents who have lost children. Referring to Sariah as "the apple of everyone's eyes," she said, "It shattered us; it broke our hearts. After you go through something like that you realize what things are important in life, and what you cherish. Losing your patience and losing your temper and being stressed and all the things we want to do as mothers, frustrated with the small things – none of it matters. You need to cherish every moment." Sarah often speaks at church and corporate events and is a role model for the women in her church and community.
Sarah's advice to mothers who might also find themselves busy chasing after their kids – whether they're playing gigs in a band or chasing another passion – is to hang in there. She said, "You blink and the next thing you know they're grown and they're gone. Be patient with yourself and be patient with the process. And of course, be grateful."