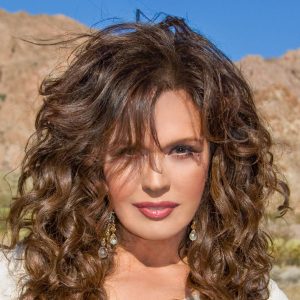 On 27 July 2019, more than 20,000 people gathered in Nampa, Idaho, at the Ford Idaho Center for an Interfaith Celebration, which was organized by The Nashville Tribute Band as part of their Redeemer Concert Tour. Instead of a ticket, attendees were asked to bring cans of food to donate to their different local churches to feed the poor. People of various faiths were edified and spiritually nourished as they listened to songs that focused on their shared belief in Jesus Christ. 
Joining The Nashville Tribute Band were other Latter-day Saint music artists, including Marie Osmond, David Archuleta, and Alex Boyé. In a Facebook post, Marie Osmond shared how the interfaith concert impacted her by sharing her beliefs about loving and serving others. She said, "I heard a quote this week that touched my heart, especially with the concert coming up: 'Comparison is the thief of all joy.' As we came together, all religions, under one stadium roof to celebrate ALL our Christian joy, we did it united through music!…..Through this effort and by putting aside our religious comparisons or differences, their community will receive thousands of pounds of food. Now that's joy!!!"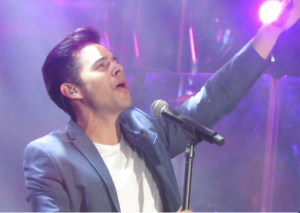 David Archuleta and Alex Boyé shared their feelings about the faith-bridging concert on Instagram. In an Instagram post, Alex wrote, "2 shows, 20,000 people. An incredible weekend with some of the most giving, and talented people around! THANKYOU IDAHO for opening your hearts to us and helping us to feed thousands of people with your generosity!" In his post, David Archuleta wrote, "It was such a privilege singing it on stage with them alongside @marieosmond, @alexboyereal, @danielemmet & @nataliespiroffmusic!! Thanks to all 20,000 of y'all who came to the #Redeemer interfaith concert at the Ford Idaho Center tonight!" David also posted a video of a song that he co-wrote in 2014 with the Nashville Tribute Band and performed at the concert called "When the Son of Man (Comes Again)." The song is featured on The Nashville Tribute Band's album, Redeemer.
In a post on Facebook, The Nashville Tribute Band stated, "It's incredible what can happen when we all set aside our differences and come together for the things we have in common. We are all children of God. We are all brothers and sisters. And each one of us… is GLORIOUS through the grace of our Redeemer."