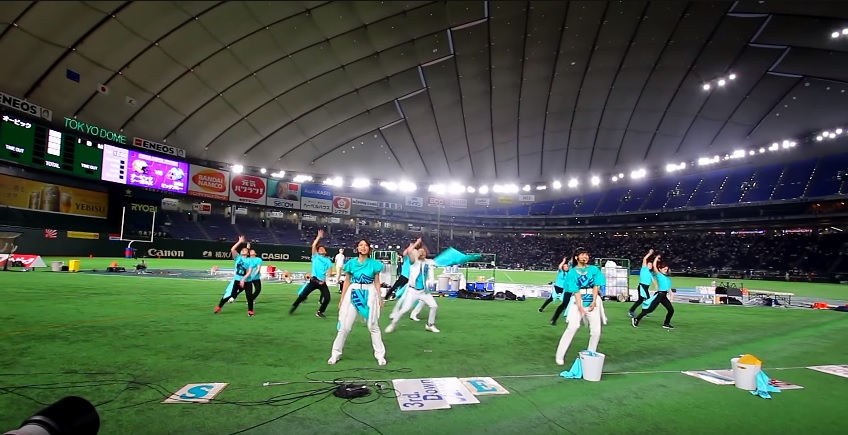 The dynamic Japanese musical and dance group, known as bless4, which is comprised of four siblings (two brothers and two sisters) – Akashi, Kanasa, Akino, and Aiki – performed a rousing team fight song at the Japanese X-League Pearl Bowl at the Tokyo Dome in Japan on 19 June 2017. The group collaborated with two team members of the Obic Seagulls – Defensive End #11 Kevin Jackson and All X-League Defensive End #23 B.J. Beatty – to create a new theme song for the team called "Fly!"
Each member of bless4 had an active part in the creation of the new team spirit song. The composition and arrangement were written by Akashi. The lyrics were written by Akashi and Kanasa. Aiki was the choreographer for the piece, and Akino oversaw costumes and wardrobe.
Per the Obic Seagulls' official website, "The phrase 'FLY OBIC SEAGULLS' and the statement behind the phrase is what this team is all about." The team's mission statement is as follows: "Never staying grounded and always aspiring to fly higher. Fly above the fray and beyond all expectations. We pride ourselves on being a team that consistently challenges the norm and pushes the limits." The website also declares that the Obic Seagulls' new theme song "will include our fighting voice, sung over a solid rhythm and melody that we hope you all will come to love." The group bless4, joined by a dynamic dance team, delivers a powerful performance of the song in the video that has the crowd chanting and cheering.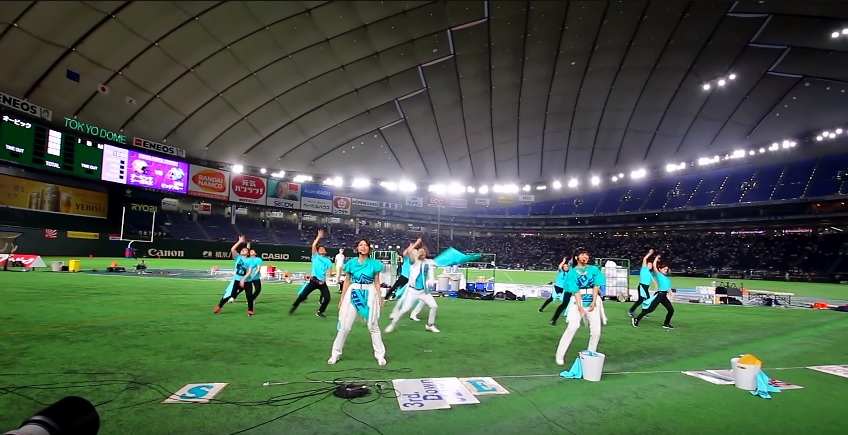 The group bless4, members of the Kawamitsu Family, have achieved much success in their musical careers. In December 2006, they formed Kawamitsu Arttainment, an independent company, with Akashi as the president. In May 2010, they held their first Korean tour performing at three different places in Korea, including Seoul. In September of that same year, they released the single "Dandelion" in Europe on the German record label Marabu Records with the song placing #1 on the Radio Berlin International Charts. On 2 February 2005, bless4 released their album "All 4 One." On 12 January 2011, they released their self-produced album "Yumetsumugi" ("Dream Weaving").  In March 2011, their company became a limited company, and they started their record label Kawamitsu Records.
Akashi, Kanasa, Akino, and Aiki are members of The Church of Jesus Christ of Latter-day Saints and appear in the new "Meet the Mormons" film which is shown exclusively in LDS Visitors Centers.