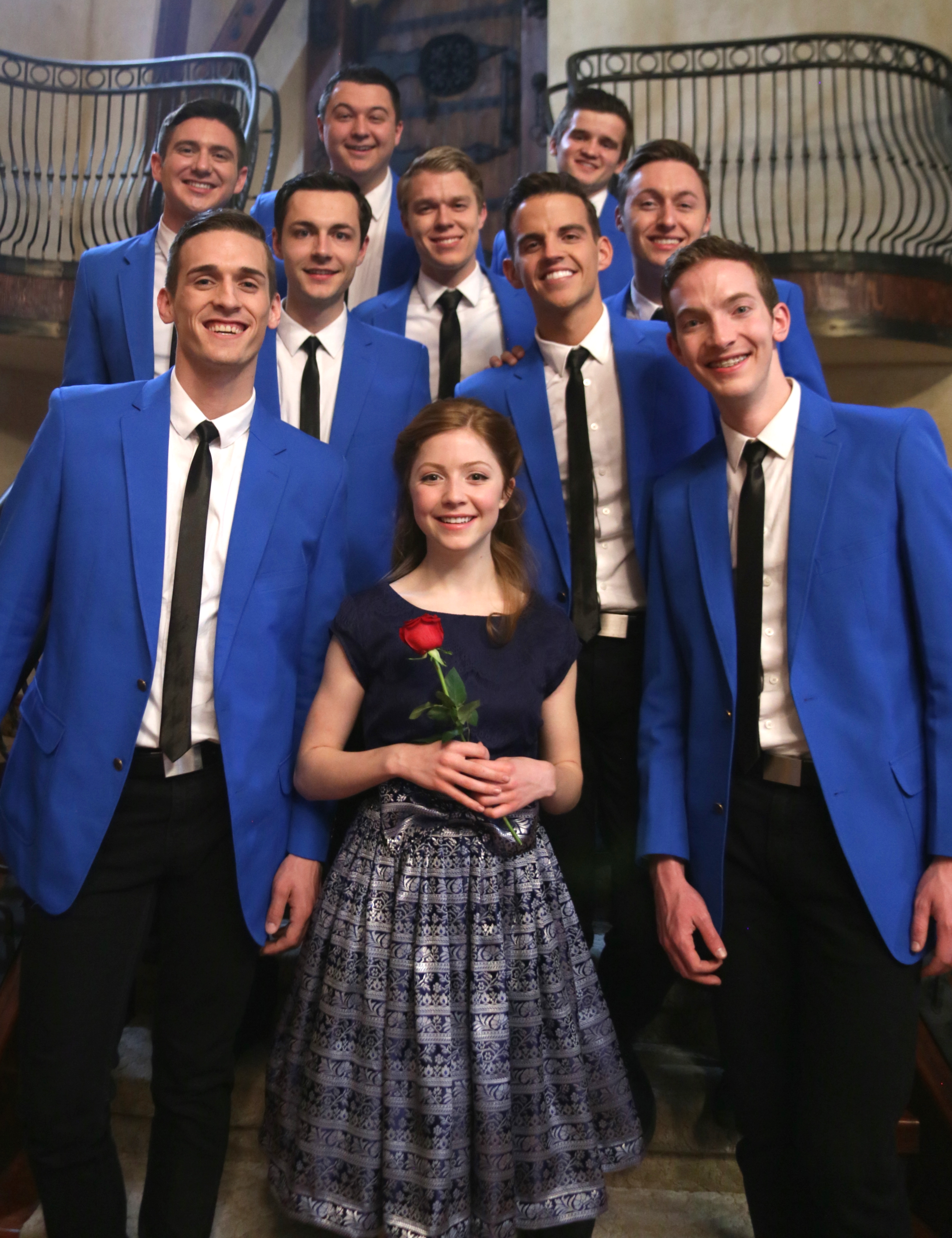 In just a few short days, the long wait will be over and the highly-anticipated release of Disney's remake of the timeless film Beauty and the Beast will appear on the screen in theaters across the nation. As many have long awaited the day of 17 March 2017, several musicians and singers have created and presented their magnificent renditions of the popular theme song from the movie.
True to their delightful performances, the multi-talented voices of the musical group BYU Vocal Point joined with the angelic voice of 14-year-old Lexi Mae Walker, to bring their audience a stunning a cappella masterpiece that is sure to delight Beauty and the Beast fans of all ages. In a five-minute journey through the classic that has captured the hearts of so many, Vocal Point and Lexi charm and engage their audience in a wonderful medley of songs from the movie, ending with style and grace as members of the internationally renowned BYU Ballroom Dance Company dance to the melodic tune of the Beauty and the Beast theme song.
The 2016 – 2017-member lineup of BYU Vocal Point consists of Jantzen Dalley, Kyle Lemperle, Spencer Myler, Matt Newman, Carl Prince, Nathan Proffit, David Ross, Logan Shelton, and David Steele. The Artistic Director for the group is McKay Crockett. To make the video, Vocal Point teamed up with the same video team that helped create their award-winning videos "One-take Newsies Tribute" and "Ultimate A Cappella Mashup: 25 hits in 25 years." The results are impressive and the video presentation is spectacular.
Lexi Mae Walker is no stranger to the entertainment world as she has performed with such popular artists as Kristen Chenoweth, The Piano Guys, Lindsey Stirling, and David Archuleta. The videos of her rendition of the National Anthem and her cover of the hit song, "Let It Go" from Disney's Frozen went viral. She has been called 'America's Sweetheart' and a 'Vocal Sensation' and rightfully so. Her winning personality and beautiful vocals add to the splendor and magic of this awesome must-see video.