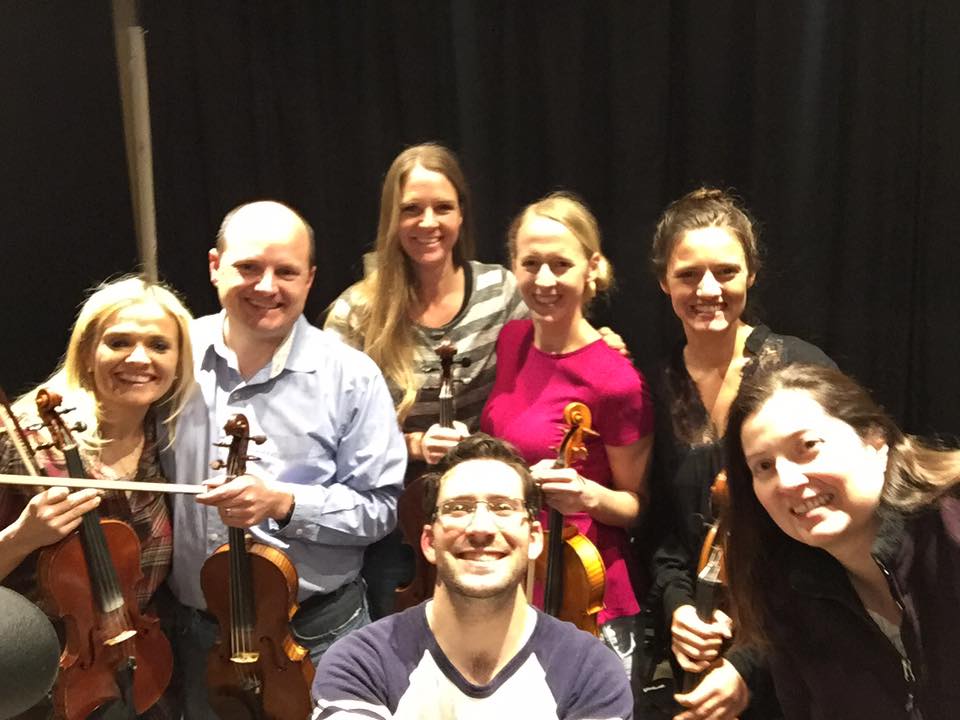 Camille Nelson is a classically trained violinist and acoustic guitarist who specializes in acoustic-driven folk music. She has a unique pop/rock/folk songwriting style, influenced by artists like U2, Alanis Morissette, Shawn Colvin, Sarah McLachlan, Sting, and Nik Kershaw. Her playing style reflects influences from fingerstyle artists Kaki King and Andy Mckee.
Camille will be releasing her first full-length studio album with Stone Angel Music on Friday, 18 August 2017. The album titled Lead Me Home blends elements of folk, classical, bluegrass, and new age music. According to a recent press release, the album "features relaxed, intricate acoustic guitar melodies of both traditional and original hymns accompanied by a string ensemble with guest artists, Alex Sharpe (formerly of Celtic Woman), her brother Steven Sharp Nelson of The Piano Guys and Ryan Shupe of Ryan Shupe and the Rubberband. Camille's brother-in-law, Matthew Nelson, and sister-in-law, Julie Nelson, also played strings on the recordings and Shane Mickelsen arranged the string orchestra and background vocals.
Lead Me Home will be available in Desert Book and other related stores and is produced by Trevor Price. The album is available now for pre-order on iTunes and Amazon. An album release party will be held at Deseret Book in City Creek on 18 August 2017 from 6 pm to 8 pm MDT. Details about the release party can be found here.
Speaking about her new album, Camille said, "There is nothing like home. It's where love is and where relationships grow. I truly feel this album embodies all the peace and happiness that I associate with home and so for me, it was the perfect title choice. Using emotive, reminiscent, and peaceful melodies I feel that I'm able to capture that genuine essence of what it means to be home."
Camille Nelson is a member of The Church of Jesus Christ of Latter-day Saints. She was born and raised in Salt Lake City, Utah, and comes from an immensely talented and musically inclined family. She is the youngest of six children. Her father was a violinist, and her mother was a professional opera singer. Both parents had a tremendous influence on Camille's interest in performing music. She started violin at the age of 6 and guitar at the age of 15.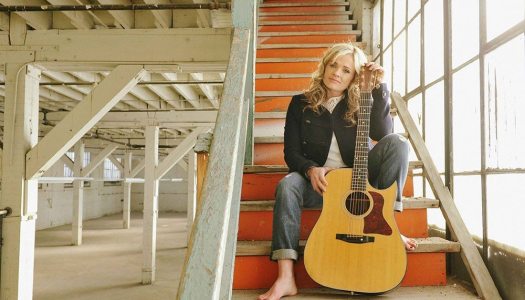 Much of the music that Camille writes and performs relates to her extensive world travels. She has visited more than 70 countries and speaks German and Italian fluently. From her extensive travels, she has been able to integrate a uniquely multicultural perspective into songwriting. She has lived in South Africa, Germany, Switzerland, and Italy during and after earning her Bachelor and Master Degree from the University of Utah and her Ph.D. in Leadership Studies from Gonzaga University in Spokane, Washington. She is a college professor teaching MBA courses in management, communication, and leadership, continuing to make music while teaching to help further her goal of motivating and touching people through the power of music.
Camille has also said, "My first album [First Words, 2009, Dimmi Records] really developed from my early influences while Lead Me Home is the album that I feel has really brought my influences full circle. On this album, I am incorporating so many different musical elements that represent the passionate, multi-genre artist I have become over the years."
Camille Nelson signed with Stone Angel Music in 2017. Stone Angel Music, an independent record label specializing in instrumental music, was founded by world renowned pianist and three-time No.1 Billboard recording artist, Paul Cardall, in 1999. She worked with Trevor Price as the engineer and producer of her debut full-length studio album, Lead Me Home.