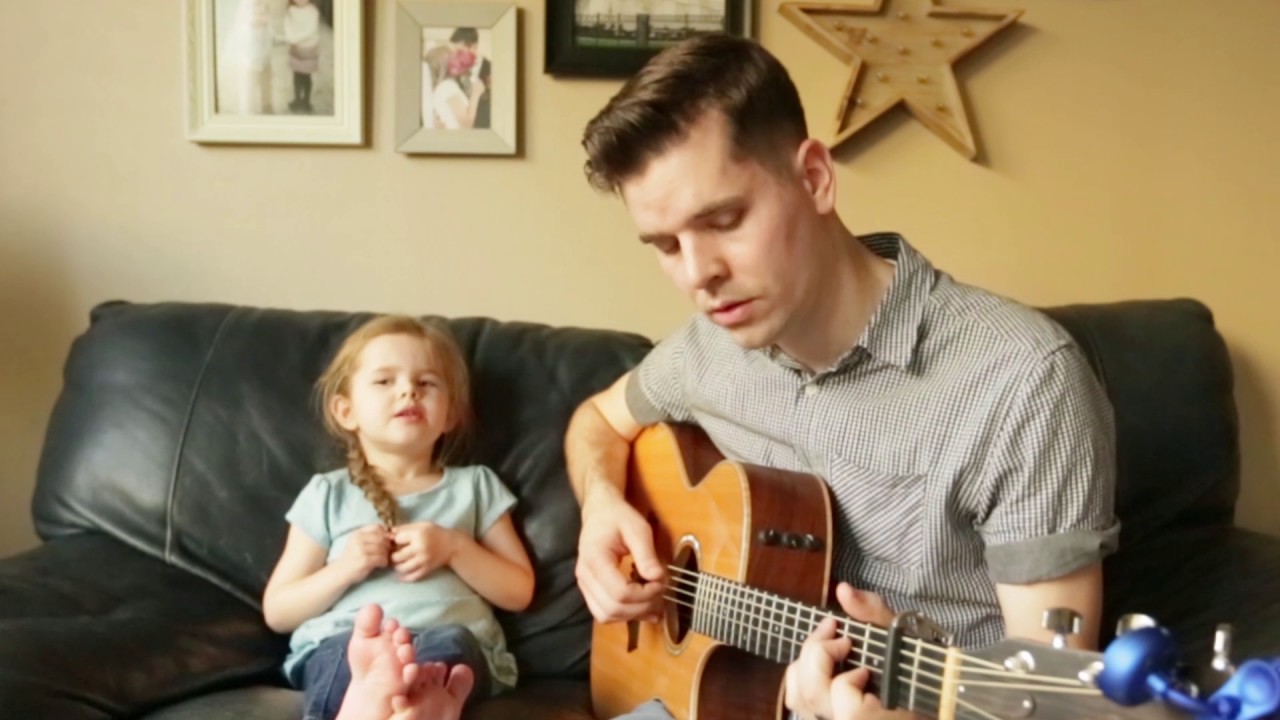 Latter-day Saint Musicians first introduced then 3-year-old Claire Ryann to our audience in March 2016 with an awe-inspiring video of her singing one of her favorite hymns, "Gethsemane," by Roger and Melanie Hoffman. As of mid-March 2017, the video has garnered 5.3 million views. Her YouTube video channel, Claire and the Crosbys, has amassed over 300,000 subscribers, and her videos have been viewed more than 46 million times.
Since then, Claire has celebrated her fourth birthday, has become a YouTube sensation, creating more wonderful videos, and has even become a favorite on the Ellen DeGeneres Show. She and her dad most recently appeared on Ellen's show after the video of the two singing a duet of "You Got A Friend in Me" went viral. Ellen even surprised Claire and her family with an all-expense paid trip to Disney World and presented the amazed Claire with a basket full of Disney toys. But that's not all. Claire also met the star of Disney's Moana, Auli'i Cravalho, and sang the popular song from the movie, "How Far I'll Go," with her. Claire even released a solo version of "How Far I'll Go" in a YouTube video published on her channel on 8 March 2017. That video has already been viewed over 330,000 times.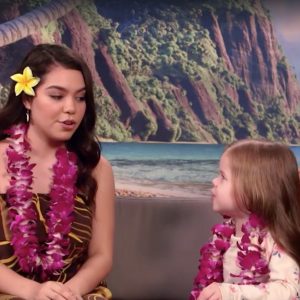 And Claire's wonderful story continues. Not only is Claire Ryann an amazingly talented singer for a person of her young age, but in 2016 she also had the opportunity to give her acting abilities a whirl and was chosen to play Shirley MacLaine's granddaughter, Rose, in the upcoming film produced by Conglomerate Media and Kingsway Productions and based on Hans Christian Andersen's The Little Mermaid fairytale which is set to be released in theaters in 2017. The movie stars Shirley MacLaine, Poppy Drayton, Loreto Peralta, and Lexy Kolker.
Unbeknown to her father when he had the inspiration to record Claire singing a near flawless rendition of The Little Mermaid's "Part of Your World," the video caught the attention of a casting director of the 2017 scheduled release of The Little Mermaid. That resulted in Claire landing the role of Rose. She does not have a large part in the movie but does have a few speaking lines. As an interesting note, Claire's YouTube video of "Part of Your World" has garnered more than 13 million views.
On 12 May 2016, the following announcement appeared on Claire's Facebook page:
FUN NEWS! Claire's Little Mermaid music video caught the eye of a casting director early this year. She has officially joined the cast of the upcoming film "A Little Mermaid" which will come out in 2017. Claire plays Shirley MacLaine's granddaughter, along with the adorable Lexy Kolker.

We weren't surprised she LOVED acting on set and making lots of new friends in the process. It was an incredible experience for our littlest mermaid to work alongside Shirley MacLaine!
The first trailer for the film was released on 9 March 2017. This is without a doubt, a must-see movie.