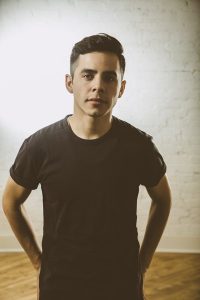 Above everything else, David Archuleta wants to remain true to himself and share his message of faith, hope, and love wherever he goes.
Since returning home after serving a two-year mission for The Church of Jesus Christ of Latter-day Saints in the Chile Concepción Mission, David has had a new outlook on life and has been inspired to share his experiences and the things that he has learned through his music. In October 2017, he released his first album since his mission titled Postcards in the Sky, and on Saturday, 14 April 2018, he will be appearing at the Mesa Arts Center in downtown Mesa, Arizona, and performing some of the songs from the album.
He told East Valley Tribune, "I'm itching to share the songs. It's nice to share the songs and the messages behind them. It's my first album since my mission, which was an eye-opening experience for me. It was like an awakening. I want to write about it and express the way life looks now after serving a mission and being back in the music industry."
David is not one to sit still and allow the grass to grow under his feet. He is always busy with new projects. He is currently working on a Pop and a Christmas album. Also, remaining true to his heritage and the Latin culture, being half-Latin as his mother is from Honduras, fans will be excited to know that he is also working on a Spanish album. He learned the language while serving his two-year mission and from his parents, both of whom are performers.
David was born in Miami, Florida. He commented, "My mom is from Honduras. That influenced me and it's exciting, but I get nervous. I don't want people to think I'm claiming to be a native Latino. I'm half-Latin. I don't have perfect Spanish. I have the influences of both culture." He continued, "I'm celebrating the culture. My mom was a salsa dancer, singer and performer. My dad was a jazz trumpet player. I grew up on that food. I love listening to Latin music. I can fully express myself about creating Latin music. I feel I am completed."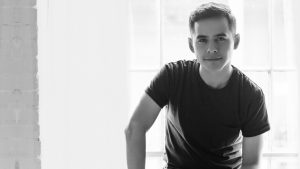 When David came home from Chile, he was uncertain about returning to music, finding his post American Idol days to be trying. Now he feels that the music is calling him. He even learned Italian to be able to perform a duet with his friend, Nathan Pacheco, of the symphonic version of Ed Sheeran and Andrea Bocelli's "Perfect."
Nevertheless, music is not the most important thing to David. The two things that are most important to him are maintaining his faith and personality. He said, "A lot of times they (music executives) say it's important to be a good person, but you have to be willing to be dirty, promiscuous or a little sensual. I've heard, 'It's not real so it's OK. If God gives you the chance to be where you are, He'll understand. Let go of Him a little.' Not true. That is so not true."
David also expressed, "Music is what inspired me. I know how to move forward. I want people to move forward when they hear my music. That's the power of music."