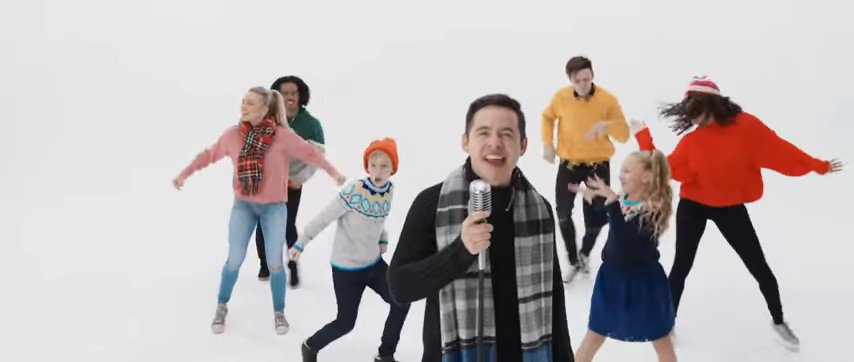 David Archuleta is getting into the holiday spirit a little early with a 2 November 2018 release of his new Christmas album, Winter in the Air. To let his fans, know about the upcoming album, on Monday, 22 October 2018, David released his original song from the album titled "Christmas Every Day." In a short two-day period, the video of the upbeat, festive tune has already been viewed more than 2.8k times on YouTube alone. David also shared the video on Facebook.
"Christmas Every Day" is the lead track on the 12-track album. David co-wrote the song with producer Cason Cooley and Dave Barnes, and it features the backing vocals of fellow American Idol alum, Melinda Doolittle. In an interview with Billboard.com, David said, "I tend to gravitate to more serious and slower Christmas songs. This time I wanted to have some fun and write a song that would make people happy and feel the joy of the holidays." David has certainly achieved his goal with "Christmas Every Day," which he says was inspired by Mariah Carey's "All I Want for Christmas Is You" and Kelly Clarkson's "Underneath the Tree." In the video, everyone is dancing along, smiling, and enjoying the feeling of Christmas in the air.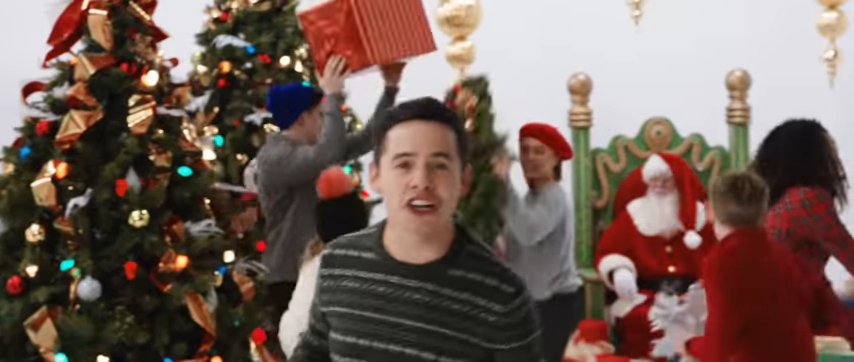 The complete track list for David's new holiday album, Winter in the Air, is as follows: "Christmas Every Day," "God Rest Ye Merry Gentlemen," "Mary's Boy Child," "Some Children See Him," "Holly Jolly Christmas," "O Come, O Come, Emmanuel," "He is Born," "White Christmas," "Mary, Did You Know?" "Winter in the Air," "In the Bleak Midwinter," and "Glorious."
The album, Winter in the Air, is produced by Shadow Mountain Records, is David's eighth album and second-holiday release, and will be supported with a tour that begins on 26 November 2018 in Los Angeles, California, and run through 21 December 2018, in Richfield, Utah. The complete tour schedule tour schedule can be found on David's official website. The album can also be pre-ordered online. Those who will listen to David's new holiday album will certainly come to know the joy and the true meaning of Christmas.