David James Archuleta is not a stranger to the entertainment world. Since becoming runner-up on the popular reality show, American Idol, a decade ago, David has viewed not winning the competition as a golden opportunity to continue to press forward with his career and not allow the grass to grow under his feet. Instead of wallowing in defeat, he has chosen to work hard at becoming a true success in his own right.
And no one can argue that he has undoubtedly achieved success. Since his memorable performances on American Idol, the 27-year-old world-renowned entertainer from Murray, Utah, who now lives in Nashville, Tennessee, has released eight studio albums. His debut self-titled album earned him a gold record thanks to the popular song, "Crush." In 2016, Business Insider ranked him the 10th most successful American Idol contestant.
David also took a two-year hiatus from his career to serve a two-year full-time mission for The Church of Jesus Christ of Latter-day Saints. He entered the Missionary Training Center in Provo, Utah, on 28 March 2012, and served in the Chile Concepción Mission.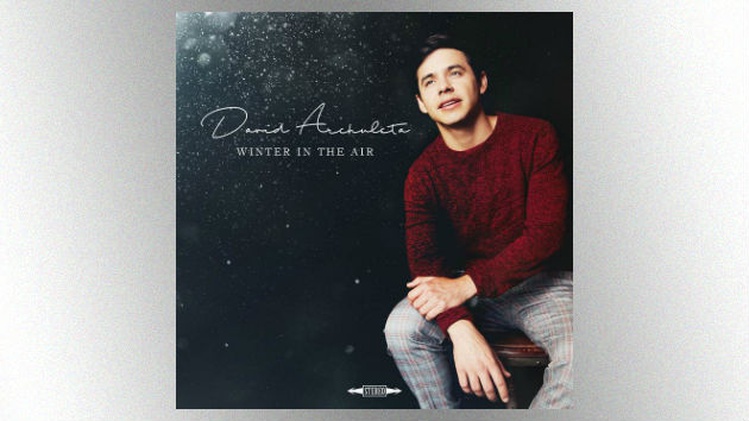 He recently released his second Christmas Album, Winter in the Air, and will be performing songs from the holiday album, as well as, other hits during the Utah leg of his concert tour during the month of December, including Orem's UCCU Center, on 10 December 21018. Even though he composed three tracks on the album, he still gets nervous about writing songs. He told the Deseret News, "I pushed myself (to write) 'Christmas Every Day.' I was really scared, I (thought), 'Maybe I shouldn't do this — I don't think I can pull this off,' but it worked out and (the song) makes me happy and makes me think that it's a happy time of year."
Deseret News reports that "Winter in the Air captures every facet of the holiday season — the classic jingles, ("Holly Jolly Christmas," "White Christmas") the religious numbers ("O Come, O Come Emmanuel," "He is Born") and even nonreligious songs like the title track "Winter in the Air." With the release of his album, Winter in the Air, David also released his first album in Spanish, a four-track EP called Navidad. He released the single, "Dios Muy Alegre Albergó" from the album on his YouTube channel on 4 December 2018. Other songs on the Navidad EP include "O Ven, O Ven Emanuel," "María Sabias Que," and "En Sombrío Invierno."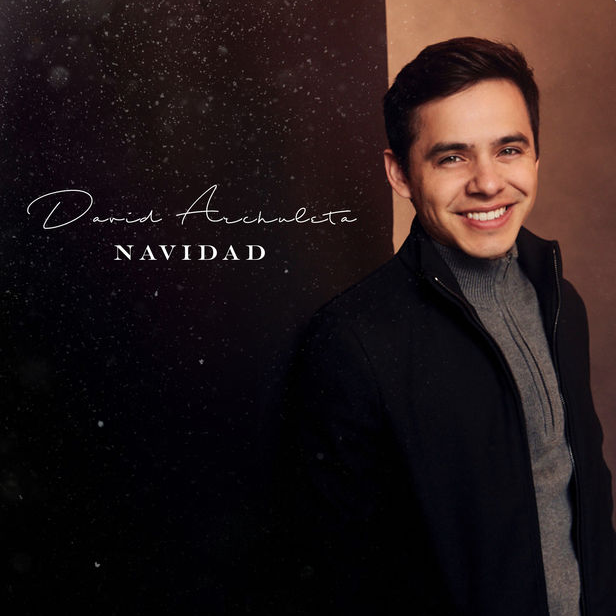 All the success that David has garnered as both an artist and an individual since the days of American Idol has not come without its struggles and challenges. He told Deseret News that one of the hardest lines that he has had to straddle is "being a Latter-day Saint in a cutthroat music industry." He must constantly remind himself about what he believes and why he chose to pursue music as a career. He said, "It's hard to have a mindset (focused on God) when people (say), 'You look so good, you are so great, you changed my life. (As an artist), you're always trying to feel unique and stand out. … It's hard not to become selfish with this ('look at me' mentality)."
He continued, "As musicians are trying to succeed, they often think, 'I have to sacrifice my own values,' and sometimes it's hard, sometimes you're tempted to. But you [must] take a step back and be like, 'I may be finding success,' but at the same time, you [must] (ask), 'But why did I start doing this in the first place?' I have to remind myself that I do this for God."
Reflecting on taking a break from his music to serve a mission for the Church, David said, "A lot of people (in the industry) knew I wanted to go on my mission, and I got a lot of flak for that, … a lot of people saying, 'That's so dumb, why would you do that?' … Then members of the Church saying, 'If you don't go, God's going to take away your talents.' … That was really hard as well." Even his own family was unsure if he was making the right decision to put his career on hold for two years and serve a mission. He said, "When I told my parents, they said, 'Why would you want to do that? Don't you think you're already serving your mission?'"
David believes that serving a mission was one of the best decisions that he has ever made. Since his return to the music industry four years ago, he strives amidst challenges to remain true to his faith and to himself. He commented, "My ultimate challenge is not worrying what other people think about me. Living (in the music world), people can get very critical … sometimes people get (too) personal and hit a soft spot. … (But I've learned that) I can't give other people the power to define my worth, and I have to make sure that I don't worry about receiving (other people's) approval."
The demands and the pressures of the music industry can sometimes be overwhelming, but David has found that therapy has helped him to cope. He first talked about going to therapy in an Instagram post earlier this year. He said, "For some reason … people think therapy is for people with issues and problems and (for those who) need to be fixed. We can all use improvement, and to be honest, therapy helps you … be aware of who you are and your mistakes. It helps you understand things about your life that you can't change and how to change so you can deal with them. … It's very healing." Deseret News reports that "therapy has proved a valuable resource not just for David's general well-being, but also for his music — music he hopes, in turn, will be therapeutic for his listeners." David reminds everyone in his Instagram post, "There is healing when we ask for help."
A couple of other articles that you might find interesting are: David Archuleta – TREMBLAY Magazine – The December 2018 Issue and The Good Guy – David Archuleta Proves Why Being Nice Is All Sorts of Cool.
https://www.instagram.com/p/BmV58oKgkrP