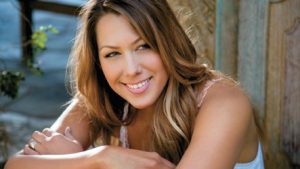 Brigham Young University (BYU) will celebrate its Homecoming week on 9-13 October 2018. As part of the grandiose celebration, the annual BYU Spectacular show will be held at the Brigham Young University's Marriott Center on Thursday, 11 October, and Friday, 12 October 2018, at 7:30 PM MST.
This year's featured guest for the Spectacular is Colbie Caillat, a Grammy Award-winning artist and a multiplatinum -selling singer-songwriter, known for such big hits as "Bubbly," "Realize," "Fallin' For You," and "Brighter Than the Sun." Her most recent release is an album called "The Malibu Session."
Joining Caillat for the event and returning to the BYU Spectacular stage after his blockbuster appearance at the event in 2015, is world renowned singer-songwriter and American Idol Alumni, David Archuleta. At only 10 years old, David won the children's division of the Utah Talent Competition and the Star Search 2 Junior Vocal Champion award when he was 12. Ever since he reached the season finale of American Idol Season 7 as runner-up, David has inspired millions with his calm demeanor, angelic voice, and genuine personality. Taking a two-­year break from his music career, he served a full­time mission for The Church of Jesus Christ of Latter-day Saints in the Chile Concepción Mission. In October 2017, he released his first album since his mission titled Postcards in the Sky. His singles and albums have since sold millions of copies worldwide.
Each year the BYU Spectacular provides world-class performances to entertain audiences. The 90-minute shows are presented by BYU Alumni and sponsored by Deseret First Credit Union. This year's lineup of performers includes BYU Vocal Point, BYU Cougarettes, Living Legends, Young Ambassadors, Jazz Voices, Synthesis, and Women's Chorus. Tickets for the public go on sale 16 July 2018, at BYUtickets.com, with advance ticket sales for BYU alumni and students the week prior.