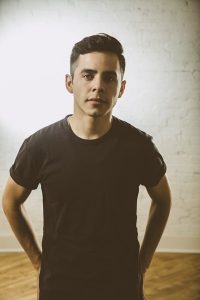 Season seven American Idol alum, 29-year-old David James Archuleta, has announced that he will be releasing his ninth studio album on 20 May 2020. The new 10-track album is called Therapy Sessions and is what David refers to as his "most personal album to date." 
Therapy Sessions is David's first full-length album in three years. His last album, Postcards in the Sky, was released in 2017. 
The songs on the album are "Paralyzed," "You Worry," "OK, All Right," "Patient," "Need," "Brave," "Good in the Bad," "Switch," "Just Breathe," and "Future Self." David told Billboard, "A lot of [the songs] are basically the conversation I had with myself, where I'm trying to move forward, but I'm fighting a lot of the worries and negativity that I feel towards myself." 
"Paralyzed," which David teased on his 2019 spring tour, was released on 27 August 2019, and, as of early May 2020, has garnered more than 518,000 views on YouTube alone.  In the first chorus of the song, he sings, "I wake up to another day/ Another chance to get out of my own way.") Those words express the thoughts that he often has about not being good enough either personally or professionally. 
Exactly seven months later, he released the second single from the new album (his first single of 2020) called "OK, All Right." The single, which was released on 27 March 2020, was teased when he announced the "Ok, All Right Tour" in December 2019. To date, the song, which is perhaps one of David's most vulnerable songs yet, has garnered more than 789,000 views on YouTube. The song reveals the internal struggle David has faced over the past few years and how he has managed to fight his "demons." 
David said on social media, "I wrote it ["OK, All Right"] to remind myself, when life is overwhelming and stressful, to not look at things in a doom gloom way, but that things will be fine and work out."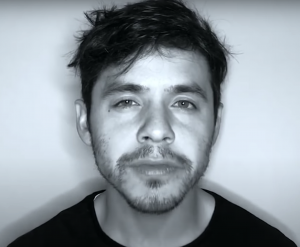 David also released a music video for "Just Breathe," the ninth track on the new Therapy Sessions album. Released on 30 April 2020, the song was written by David,  Isabeau Miller, and Nate Dodge. The video shows medical workers and others dealing with the outbreak of COVID-19. 
In the video description, David wrote, "I felt compelled to put together a visual for "Just Breathe," despite being on lockdown with the rest of the world. I filmed my parts responsibly while in quarantine and we were able to edit together a simple, but a moving piece with the help of some footage from friends around the world. I hope you enjoy it, as we all get through these hard times I also hope it can help you to "just breathe" and feel some peace of mind!" Proceeds from the video will be donated to the organization Direct Relief for COVID-19. 
David's new album, Therapy Sessions, is available for pre-order and comes with an instant download of the song, "Just Breathe."