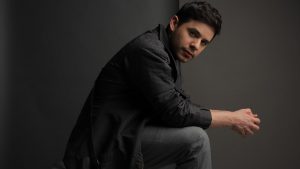 We are living in difficult and uncertain times. The COVID-19 global pandemic has many people worried about what tomorrow holds, wondering if there is any hope for life to return to "normal" anytime soon. However, as Billboard.com reports, "long before a global pandemic was the source of worry, David James Archuleta was experiencing anxiety in several different forms."
The 29-year-old season seven American Idol (2008) alum pop singer debuted his first single of 2020, "OK, All Right," on Thursday, 26 March 2020. The song is perhaps one of David's most vulnerable  songs yet as it reveals the internal struggle he has faced over the past few years and how he has managed to fight his "demons." The chorus of the song, "It's fine, I'm fine, OK, all right," is a reminder to him of the affirmation he gives himself when he is feeling down. 
The new single also serves as an introduction to his forthcoming album that is due later this year. He told Billboard, "A lot of [the songs] are basically the conversation I had with myself, where I'm trying to move forward, but I'm fighting a lot of the worries and negativity that I feel towards myself."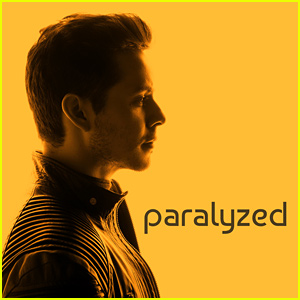 David further explained that he often has thoughts about not being good enough personally or professionally. Despite those negative feelings, David said, "The fun aspects of the tracks are almost like, 'C'mon, you gotta laugh at yourself a little bit — it's a little ridiculous how you're thinking. Don't let it get to you." The entire project has "introspective lyrics that narrate the ups and downs of anxiety, matched with upbeat melodies that make you forget your worries."
David shared a similar message with his single, "Paralyzed," which was released on 27 August 2019. In the first chorus of the song, he sings, "I wake up to another day/ Another chance to get out of my own way.") That same message also reverberates on some of the tracks on his 2017 album, Postcards in the Sky. 
His last project focused more on helping others strengthen and validate themselves by finding their voice and getting the help they need. With his newest project, he says that he wants fans to know, "This is what's been going on with me." Billboard reports that the key component to David's journey to "OK, All Right" is the therapy he has been receiving for the past five years to help him come to grips with all of the stress and pent up anger and frustration he had been experiencing. As time has progressed, he has become more comfortable opening up about his mental health both in song and on stage. 
David told Billboard: 
With Postcards, there was so much of my own story to tell. My management at the time was like, 'You're talking too much — you just need to sing, because that's why people are coming to your shows.' But after [shows] I would ask [fans], 'What stood out to you?' And the majority of the time people would say, 'It was when you said this.' It was validating. That completely changed my career for me — how I experienced shows, performing, singing and songwriting."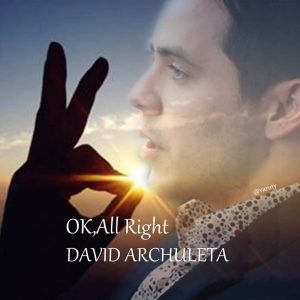 David recalls that he faced similar limitations after ending his stint on American Idol as the runner-up to David Cook. He said, "The label was like, 'Yeah, you sang these nice songs on American Idol, but we want you to be a pop star. I never fully processed that. I didn't know what I wanted to say, because I didn't have anything to say." Now, he is ready to connect with his fans on a much deeper level with his next LP. The release of "OK, All Right" shows that he is ready to let go of past inhibitions and start having fun with the music he creates – something that he has wanted to do since the beginning of his career.
David added, "When I first started [singing], all I knew was that I liked to sing, it made me feel good, and it made me feel understood. I've realized I still feel more fulfilled when I connect to why I started singing in the first place. I can have peace, I can have fun, but I can be honest — and have the combination of all that, rather than just go after the catchiest, poppiest, trendiest thing. I just feel more relaxed, and back into who I am."