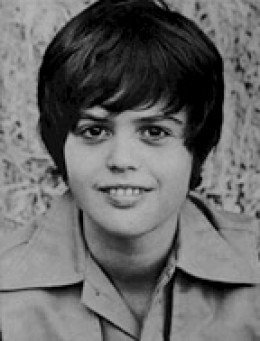 Donny Osmond, the seventh child born to the late George Virl Osmond, Sr. and Olive May Davis Osmond, has been entertaining audiences worldwide for over five decades. Throughout the years his amazing voice, talents, and charm have left audiences awestruck. Donny is a devout member of The Church of Jesus Christ of Latter-day Saints and is open about sharing his faith and beliefs wherever he goes. He says, "As I've traveled all over the world, the fact that I'm a member of The Church of Jesus Christ of Latter-day Saints has caused a lot of interesting questions. I've received so many letters and e-mails asking things like, What are the basic beliefs of Latter-day Saints?" However, being referred to as a "good Mormon boy" has not always been easy for him. He admits, "I had a rough spot about being a goody-goody Mormon, and not drinking or smoking. But I'm kind of grateful I've got this image now. There are no skeletons in my closet. What you see is what you get." He even has a section on his official website called "My Beliefs" where he answers the many questions that he has received about the Church and his faith from fans the world over. To say that he has had a tremendously positive influence on his fans throughout the years would be an understatement. There are millions of people who look to Donald Clark Osmond as a positive role model and unquestionably so. He exemplifies the classic values that so many now share and embrace.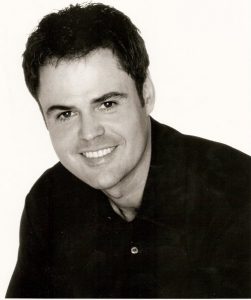 Donny's decades of being in the entertainment business have garnered him much success. He made his television debut at the age of five on the Andy Williams Show singing "You Are My Sunshine." He has said, "I went from an innocent child to a national television star. My career took on a life of its own." By the time he was a teenager, he had four separate careers successfully underway, as a solo artist, as a member of the Osmond Brothers, as part of a singing duo with his sister, Marie, and as the co-host of a highly successful network television variety show. He further comments, "You know, I always wondered what it would have been like to just go to school, play football with the guys and go to the prom. Just like a 'regular person.'" In June 1999, Donny published a book titled "Life is Just What You Make It: My Story So Far" in which he tells what it is like to survive the ups and downs of the entertainment business while trying to keep his faith, dignity, and sense of humor intact. He has also said, "You're an island no matter what you do. I think it's very dangerous to use popularity as your identity in life. So you have to really know who you are inside, the core person, and follow what is true rather than follow what is hype."
In a 20 June 2017 article, Katie Lambert for LDS Living.com shared 25 favorite pictures of Donny Osmond "to celebrate the positive influence he has had on his fans throughout the years." Latter-day Saint Musicians would like to share 24 of our favorite pictures with you in the gallery that we have created. We also would like to take you back to the year 1972, the year that Donny Osmond released "Puppy Love" as a single (19 February 1972) and invite you to reminisce enjoy the video as well.