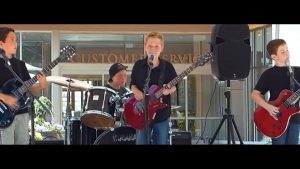 Easton Christensen (his stage name is Easton Shane) is a 14-year-old singer, songwriter, guitarist, Latter-day Saint youth, who has a million dreams of succeeding in the music business. A member of the world-renowned One Voice Children's Choir and Nik Day Studios, Easton Shane is working hard to make a name for himself in the entertainment world with his original songs such as "This Uniform's for You" which was released on his YouTube channel on 3 November 2017 and featured in the 17th Annual LDS Film Festival.
Easton recently appeared on stage at MusicCon held in Salt Lake City, Utah, with his friend Jordan Pinkston (his stage name is Jordan James), and he also performs with his band, BEKM. He and the band recently collaborated with the One Voice Children's Choir for their amazing cover for the song "This Is Me" from the blockbuster film The Greatest Showman.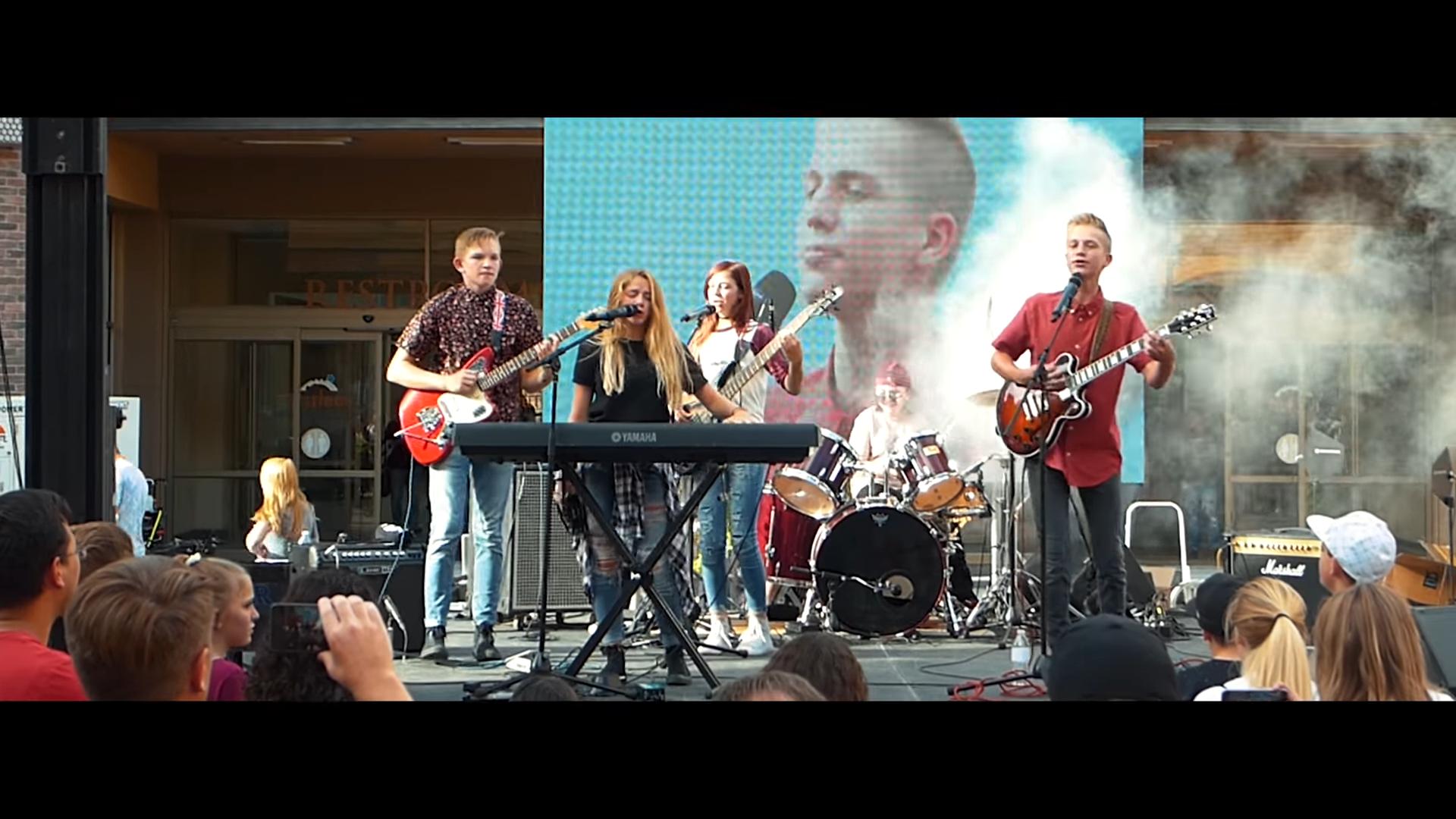 His latest music video release, a cover for the song "A Million Dreams" (written by Pasek and Paul), also from the phenomenal film The Greatest Showman, is sensational. Featuring Emily Faith Paxman on vocals and his band BEKM, Easton brings his dream of creating and playing music to life. Commenting on the video, he said, "This song, "A Million Dreams," hit me the first time I heard it. Ever since I was 4 years old, I have wanted nothing more than to create and play music. There is no end destination when it comes to music, it is always evolving and changing, and it continues to be my lifelong passion and dream. Can't thank my band BEKM enough for joining me on this song and my musical journey."
The video is also a bit nostalgic as clips are shown throughout taking the viewer back to the early days when Easton was beginning to follow his passion for creating and performing music.
Easton Shane is a ninth-grade student this year. He began playing the guitar at the young age of four. Now, a decade later, he adds to his credit being named the 2016 and 2017 National Downbeat Soloist Award winner for the Blues/Pop/Rock Junior High Division for his guitar playing abilities. In August 2016, at just 13 years of age, he signed as the Youngest Endorsed artist in the nation with Heritage Guitars, Inc out of Kalamazoo, Michigan, for which he is excited to carry on such a rich legacy.