The mother, Amy Allred Oakeson, likes musicals. The father, Gary Oakeson, likes bluegrass. Isabel Oakeson, the daughter, loves pop. So, they came up with the idea to combine all three favorites into an amazing music video using songs from the blockbuster film, The Greatest Showman.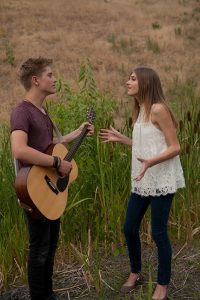 The result is what is referred to in the video description as "a roots revival medley mashup." Amy wrote the vocal arrangement and Gary wrote the instrumental arrangement. The idea behind the arrangement is further explained: "In arranging this [particular] medley, we found that we could sing all of these songs to the basic accompaniment of "A Million Dreams," and then layer it throughout with other musical themes from THE GREATEST SHOWMAN score."
To give the medley that wonderful down-home blue-grass ambiance, instruments including the mandolin, banjo, and guitar were used combined with a rustic background to give the appearance of being in the country. And, to add even more flavor to the mix, singer, songwriter, and guitarist, Easton Shane, lent his instrumental skills and joined his Jackson Brown-like vocals with Isabel's beautiful vocals to create something that is awe-inspiring and unrivaled by any other previously released medleys of songs from The Greatest Showman. The medley includes the songs "Rewrite the Stars," "A Million Dreams," "Never Enough," and "This Is Me." Isabel and Easton's voices harmonized perfectly together.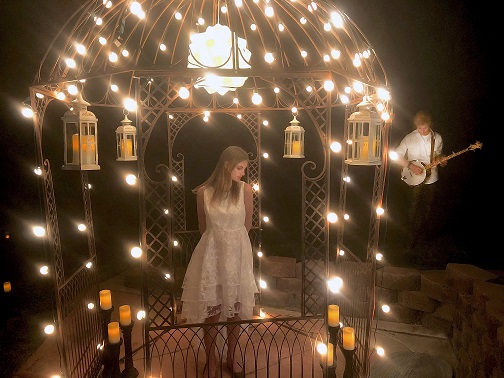 Isabel Oakeson is 15 years old. She has been a member of the world-renowned One Voice Children's Choir for the past six years and has been a featured performer with artists like Alex Boyé, David Archuleta, Kevin Olusola of Pentatonix, Kurt Bestor, Jenny Oaks Baker, Vocal Point, and Barry Manilow. She is also an avid musical theater performer and has appeared with numerous production companies throughout the Salt Lake Valley.
Easton Shane is 15 years old. He is Endorsed Artist for Heritage Guitars out of Kalamazoo, MI. He is the recipient of multiple National Downbeat Awards for his guitar playing abilities, and he released his debut album, Roll with It, in October 2017. Easton is also an Eagle Scout, a member of the One Voice Children's Choir, and has his own band called BEKM.
The music video, filmed and edited on an iPhone X by Gary Oakeson, was directed by Amy Oakeson and produced by Amy and Gary Oakeson, and Rebecca and Shane Christiansen. It is a not-to-be-missed video and one that a person will want to watch many times over.