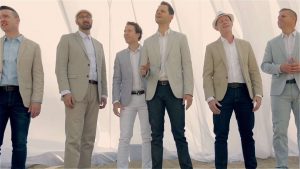 Eclipse 6, one of the most awe-inspiring a cappella groups to ever grace a stage, is comprised of six talented vocalists – Paul Hansen, Kevin Jones, Jake Despain, Dan Kartchner, Shayne Taylor, and James Case. This dynamic group got its start by arranging their own vocal covers of popular songs and performing them on campus at Utah State University and in the Logan, Utah area. As their popularity grew, they were soon able to record their first album called Once which was released in April 2001.
Fast forward to the year 2017. With seven albums to their credit, the award-winning group Eclipse 6 returns with their eighth album – a brand-new gospel album. This is their second gospel album, which is a follow-up to their first, Grateful Praise, which was released 1 April 2008. The new album, released 28 September 2017 via FTM Records, is called Sing Thy Grace and features ten amazing vocal tracks of beloved hymns such as "Come Thou Fount of Every Blessing," "Abide with Me," "Nearer, My God, to Thee" (feat. Madilyn Paige), and "Be Thou My Vision." The group is also releasing music videos on their YouTube channel to accompany the album.
In addition to guest artist Madilyn Paige, McKay Crockett, director of BYU Vocal Point, arranged "Be Thou My Vision." Like the seven albums preceding it, Sing Thy Grace is produced by long-time Eclipse 6 collaborator, Patrick Rose, who also composes for the popular TV series Nashville.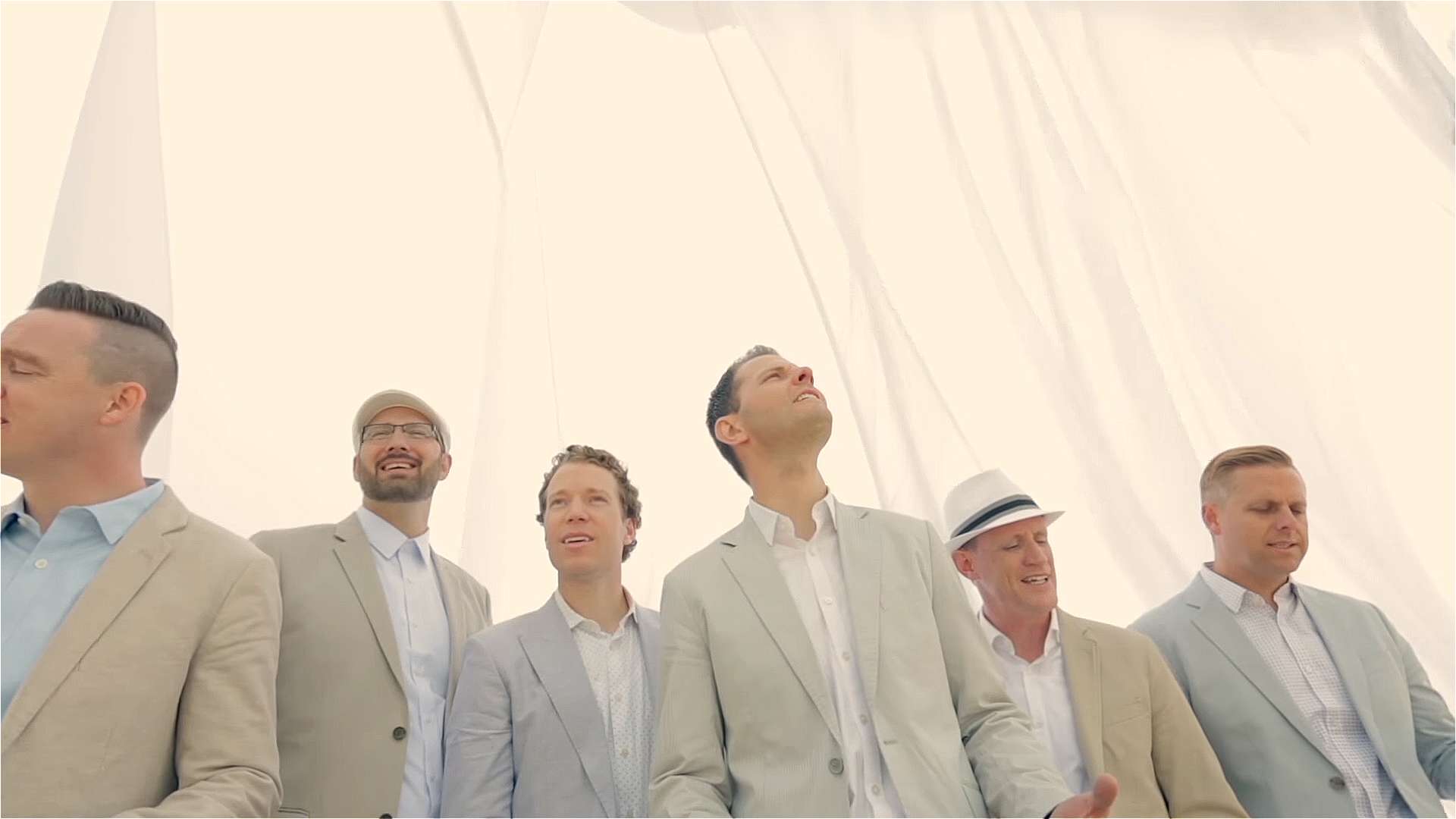 Eclipse 6 has performed in concert with such artists as Colors, John Schmidt, Peter Breinholt, and Kurt Bestor. In September 2001, Kenny Ortega, the 2002 Winter Olympic Ceremonies Director asked Eclipse to perform a featured number as part of the opening ceremonies. Their remarkable performance in front of a vast worldwide audience enabled them to be added as featured entertainers during the closing ceremonies as well. They were also given the opportunity to make a series of appearances at the Medals Plaza where they opened for such acts as Brooks & Dunn, Nelly Furtado, and Train.
The group is the recipient of numerous awards including the 2002 winners of the Rocky Mountain Harmony Sweepstakes, being named "Best Vocal Group" in the Utah's Best of State Awards and "Group Recording Artist of the Year" in the Faith Centered Music Association's Pearl Awards, both in 2003. In 2004, Eclipse 6 won three more Pearl Awards including "Holiday Album of the Year," and also became runner-up for "Best Holiday Album" in the Contemporary A Cappella Recording Awards. They were also the recipient of two Just Plain Folks Music Awards – the world's largest music awards program which recognizes independent musicians in over 85 countries.
Music by Eclipse 6 can be found on iTunes, Spotify, and Pandora. Below is their new music video for "Abide with Me" from the new album Sing Thy Grace.