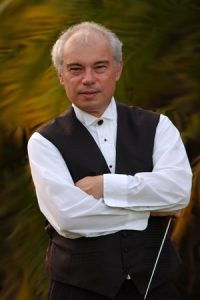 The Orchestra at Temple Square, established in 1999 as a companion ensemble to the world-renowned Mormon Tabernacle Choir, will perform its annual fall concerts under the baton of Igor Gruppman on 27 and 28 October 2017. Classical disCDigest described Igor Gruppman as "an artist of vibrant instinct and disarmingly natural musicianship." According to his bio on his official website, Igor Gruppman is "critically acclaimed for his depth of interpretation and sensitive musicianship" and he "enjoys an exciting and multi-faceted career as a conductor, violin soloist, and orchestra leader."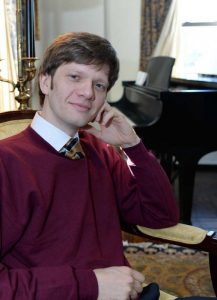 The fall concerts will include Mozart's Piano Concerto No. 23 in A Major, featuring Russian pianist Arsentiy Kharitonov, and Jean Sibelius's Symphony No. 2 in D Major, op. 43. Kharitonov started playing piano at an unusually late age of sixteen, at the Rimsky-Korsakov College of Music of the famed St. Petersburg Conservatory in Russia. Within three years, he was giving solo recitals, featuring his compositions and improvisations in a variety of musical styles in addition to the standard piano repertoire. His first orchestral appearances included solo performances with the St. Petersburg Philharmonic and the Mariinsky Theatre Youth Philharmonic Orchestra. Of all his symphonies, Jean Sibelius' Symphony No. 2 in D Major, op. 43 is one of the most popular and most frequently recorded.
The concerts will be held in the Tabernacle on Temple Square in Salt Lake City, Utah, at 7:30 pm MDT each evening. Tickets are required and may be obtained for free by visiting lds.org/events or by calling 1-801-570-0080. Persons 8 years old and older are welcomed to attend. There is a limit of four tickets per person. Doors will open at 6:30 pm and those attending are asked to be seated by 7:15 pm.