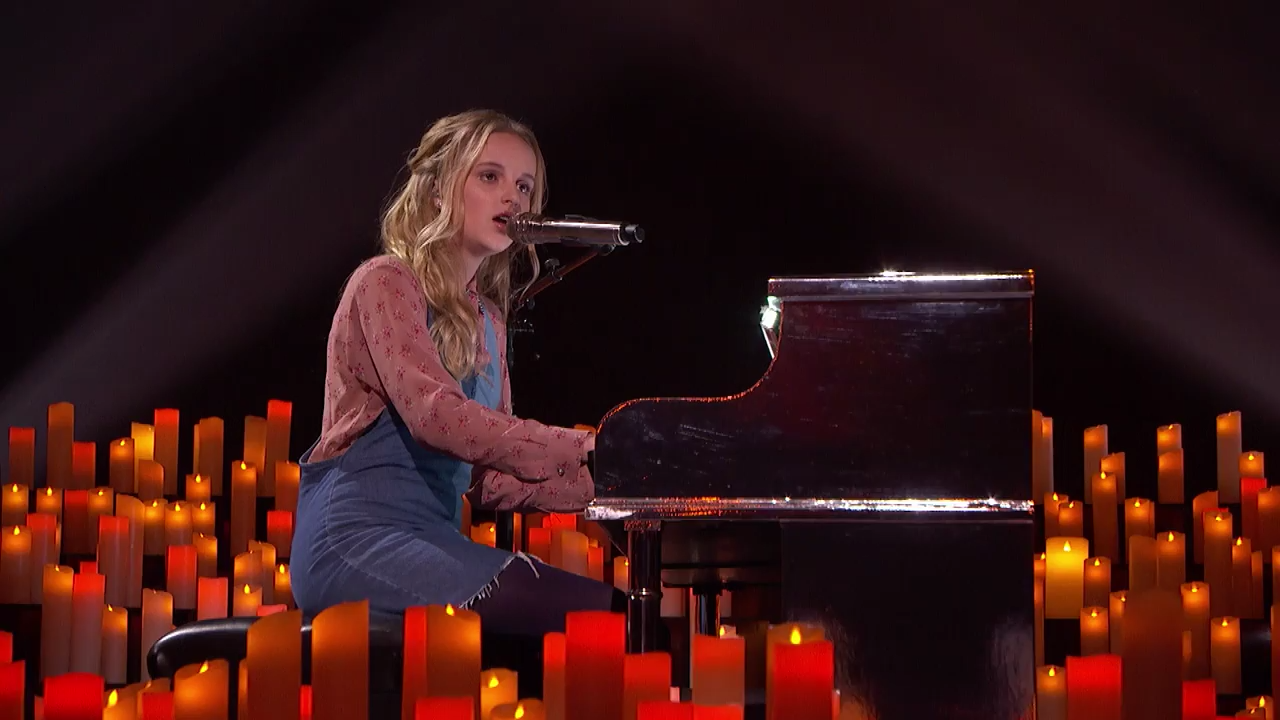 Amos Abplanalp, an LDS Bishop in Florence, Arizona, and a psychological professional counselor at one of the local prisons, is the proud father of an amazingly talented 13-year-old daughter who is a contestant on this season's America's Got Talent program. Each of Evie Clair's stunning and emotional performances, from her first until now, have left the audience awestruck.
Following her most recent performance of "Wings" by Birdy, Evie received a standing ovation from both the audience and all four judges. She sang the song in honor of her parents' wedding anniversary and especially for her father as he continues to battle stage 4 colon cancer. Her dad discovered that he had cancer in April 2016. His first operation was unsuccessful and left him with a colostomy. Despite the challenges that he faces, he has continued as Bishop with strength and support from family and friends and blessings from above.
The judges had nothing but praise for her after she beautifully performed "Wings." Howie Mandell said, "You're living through a story I think all of America can relate to. We need strength, we need heart, and that's all the things I heard from you. . .. You make me speechless." Mel B called her an angel, adding, "Your dad's gonna be proud of you no matter what and I'm proud of you." Simon Cowell said, "You are one heck of a brave young lady. I love you singing on the piano. And I want to send our love to your dad."
Evie says that her motivation for singing on the show is her dad. After her performance of Macy Gray's "I Try" in July, Howie Mandell told her, "You know, I'm a father of two girls and a son and when I listen to you, it's the sound of an angel singing to her dad. I don't think you can ask any more of a performer than to move your heart and I feel moved." And without a doubt, the audience can echo Mandell's sentiments as hearts are moved with each stirring performance.
LDS Living reports that Evie's mother, Hilary, recently posted on a family blog, "Our Creator is aware of each of us in ways we can't even comprehend. He watches over us and wants to help us understand His ways. Pain is only a small moment in the vastness of eternity and can serve a purpose to bring us closer to the One who suffered all if we let it."