Singer, songwriter, arranger, and musician, 12-year-old Evie Clair, a member of The Church of Jesus Christ of Latter-day Saints, has captured the hearts of many adoring fans with her unique gift of music and angelic voice. She started developing her piano playing and vocal skills at the young age of two and since then, she has gained recognition by winning several talent competitions which have opened new doors of opportunity for her, as well as, increased her fan base.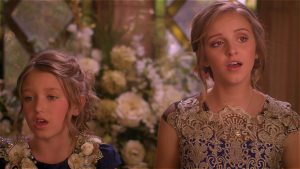 Evie was a recent contestant on America's Got Talent. After the season finale, she began traveling the country performing and sharing her story. This Christmas season finds her collaborating with nonprofits, composers, and other talented music artists to create YouTube music videos as part of the LDS Church's initiative to #LightTheWorld with service for others, love for one another, and sharing the message of peace that only the Prince of Peace can give. You can learn more about #LightTheWorld here.
On 3 December 2017, in collaboration with the talented young vocalist, Rosevelt Rawls, and Cinematic Pop composer, Rob Gardner, Evie released a music video for the song "Here in My Arms." According to Evie's website, "Here in My Arms "has an emphasis on the divine calling of motherhood and the special ways Mary, the mother of Christ, was able to give Jesus the gift of lifelong service as His mother." The sheet music for "Here in My Arms" is available here.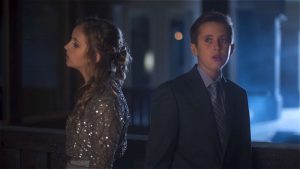 For the song "Light the World" – also released on Evie's YouTube channel on 3 December 2017 – composer Sara Lyn Baril (the author of the song) and her son Benson traveled from their home in Canada to record and film the video in collaboration with Step UP Schools, Mormon.org, and the Salvation Army. The message of the song was brought to life as Evie and Benson participated in various service projects, including preparing food boxes and hygiene kits for families in need, and reading to, and playing with the students. The sheet music for "Light the World" is available here.
It should be noted that both videos were produced in collaboration with Mormon.org and with Production by Stephen Moyer, Thomas Manning, and James Adams.