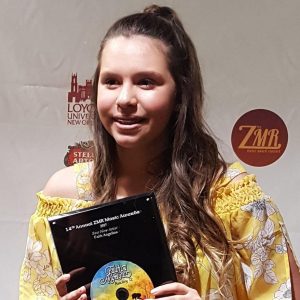 13-year-old Faith Angelina Dixon won the 2017 New Artist of the Year Award. In 2018, the young piano prodigy was recognized once again for her immense talents when she was awarded New Artist of the Year Honors from the Zone Music Reporter (ZMR). The award was given in recognition of her debut album, Reaching Twelve, holding the number one position on the ZMR chart for both October and November 2017.
Her second album, Notes From Zion, was released on 3 January 2019. The album falls under the solo piano category in the new age division. It skyrocketed to the number one position on the One World Music album charts. With the album debuting at number one, Faith is the youngest artist to ever hold the top spot on the One World Music Album top 100 charts.
Faith said, "When I found out the album debuted at number one, I honestly didn't know if I was going to scream with excitement or cry. I ultimately did both." Her father, Thal Dixon, commented, "I could not be more proud of Faith's dedication and discipline with the creation of this second album.  It was inspiring to see her pour her heart and soul into this project."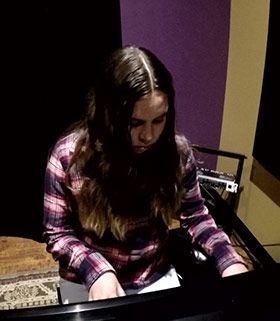 Speaking about the album, Notes From Zion, Steve Shepherd of One World Music said, "Notes from Zion is a fine example of what can happen when a young artist like Faith Angelina finds her way in life.  In just one short year she has eclipsed her last album and brought to our musical table a release that is utterly fantastic, one that contains many standout compositions and performances, and manifested with such passion, love, and determination, I can see this one going all the way to the very top, this is solo piano at its very best."
Faith Angelina Dixon's music is available on iTunes, Apple Music, and Spotify. Her wonderful music videos can be found on her YouTube channel. You can learn more about her and her music by visiting her official website, and she can also be found on Facebook and Instagram. She is actively composing her next passion project, which is a Christmas album set for a November 2019 release.