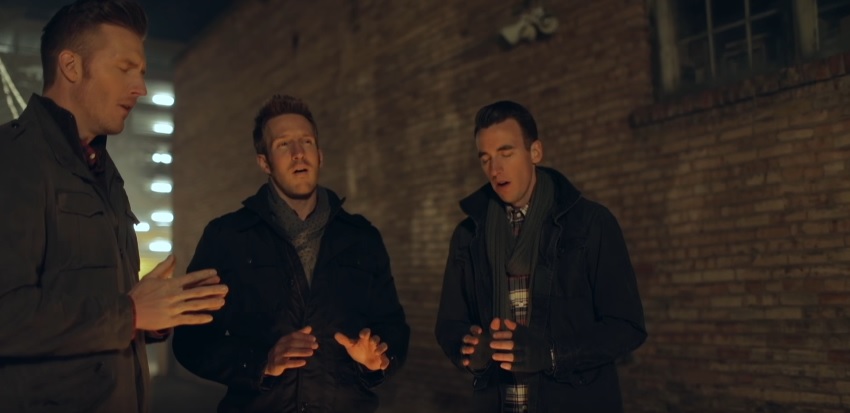 The rich, tenor sound of Brad Robins, Casey Elliott, and Bradley Quinn Lever, collectively known as GENTRI is a familiar sound in many households across the nation. Established in June 2014, their signature sound of "Cinematic Pop" is described as "a fusion of lush, epic orchestrations coupled with rich, dynamic three­ part harmonies" per their official website.
The Gentlemen Trio is by no means strangers to the Billboard Charts. Their amazing mashup of two well-known Christmas carols "What Child Is This?" and "I Wonder as I Wander" ranked No. 1 on Billboard's Hot Single chart in 2015. Their self-titled debut EP was listed in the top ten on two different charts for 10 consecutive weeks including three weeks at No. 2 on both the Classical and Classical Crossover charts. And in October 2016, following the release of their new Christmas album "Finding Christmas" which was two years in the making, the group landed at No. 2 on the Classical Albums chart. They have now laid claim to the No. 1 spot on the Heatseekers Albums chart.
Commenting on GENTRI's success, tenor Casey Elliott said, "Hands down it's using any influence we have to serve others. Influence has always been out number-one priority—not the kind of influence that leads to fame and fortune, but the kind of influence that allows us to serve others in meaningful ways."
Speaking of their new Christmas album, LDS Living.com reports, "GENTRI's Christmas album began with a show-stopping performance of "Silent Night" before a Time Out for Women audience of 8,000 in Salt Lake City. The buzz that was generated by that first performance of their Christmas material has led to their highly anticipated full-length Christmas album." The article further states that the title track "Finding Christmas" is "a poignant original song, a reminder of the deeper meaning at this time of year."
GENTRI also performs with notable artists, such as internationally acclaimed tenor Alfie Boe, Tony Award­-winning performer Idina Menzel, rock band Journey (at the largest Fourth of July celebration in Utah, the Stadium of Fire), and the Mormon Tabernacle Choir. With an ability to take command of the stage, GENTRI provides warm, rich harmonies that inspire and uplift.