Behind every song, there is often an amazing untold story. Sometimes the "amazing" part is about the lyrics, the setting, the circumstances, or the music, and sometimes it's about all four.
Sometimes more than just a small band or orchestra is needed to tell the story of a song. Sometimes it requires an entire symphony and chorus to accurately portray the characters in a collection of songs, like a broadway musical. Such is the case with James Dunne's epic project, Words of the Prophets.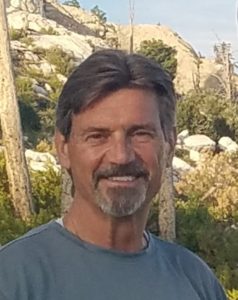 James, an astute student of the scriptures, devoted 25 years to creating and completing a masterpiece unlike any other, that is sure to resonate with listening audiences for many years to come. He not only created a magnificent collection of 24 compositions, using lyrics directly from the Book of Mormon but indeed, he has created a musical legacy. 
Speaking about the project, James said, "Although this project was my #1 dream in progress for 25 years… underlying it all from the beginning was the desire to share it… which is the entire message of Enos, Alma, and so many others I was spending time with, so to speak." James Dunne is now on a spiritual quest to share his soundtrack to the Book of Mormon, "dedicated to those who love the spirit of the living scriptures and might enjoy them enlivened further with music." 
The first question that begs an answer is, "How did the colossal project Words of the Prophets come about?" The story begins about a quarter-century ago. James recalls:
In 1994, I became intrigued that "Nephi's Psalm," (2 Nephi 4:15-31), did not have any music I could locate. So, I determined to do it and ultimately concluded that the magic is in ​his words​, not me writing new words about it. That led me to other personal testimonies and passionate outpourings in the Book of Mormon… and the aptly named project, ​"Words of the Prophets," ​was born.
Creating Lyrics from Scripture
Distilling scripture passages into lyrics is a major undertaking, especially to ensure that doctrine is not misstated. To help with this part of the process, James initially asked two seminary principals to proof his lyrics for proper context… even when large amounts of scripture had been deleted. 
Identifying the Person(s) Speaking
To help him visualize the settings for the songs, as well as the interactions within the songs, James sometimes imagined he was writing a musical score for an unwritten play or movie. The Book of Mormon has crisp personal passages that well convey the emotions of the voice of the writer. However, the text was edited by the prophet Mormon to less than 10 percent of the original volume, and there are many places Mormon interjects perspective or summaries. Some passages flip from first-person to third-person, and for James, it became very important to identify who is talking at all times. 
In Helaman 5, for example, Helaman counsels his sons, and one of the sons then comments, "and we did remember his words." Mormon later summarized the sons' follow-up actions. In the song, "Remember, Remember" each of these moments are sung by three separate vocalists, representing Helaman, his son, and Mormon… as if they each stepped forward on a stage.
Setting the Tone
James considered the context of Alma's outcry, "O that I were an angel," that begins Alma 29, to set the tone for his original song, "O That I Were an Angel." Alma was told by the Lord to preach repentance to the people of Zarahemla, and he was not well received there, to say the least. Alma was relieved when that mission was completed, but the Lord then instructed him to go to yet another city to preach repentance again. During his journey, Alma tried to buoy himself for the forthcoming task. James imagined the events as follows: 
This likely took place on a dirt path or road between the two cities, with virgin forest rising high to a deep blue sky. I always imagined our discouraged Alma taking a break, sitting down against a tree.  As he pondered the contentious experience he had just endured and was now heading into another one soon, he tipped back his head against the tree, gazed up to the cumulus clouds floating by, and out came, " O that I were an angel and could have the wish of my heart," (then, paraphrasing his feeling) "and had a magic wand that could make this all go away and everyone be at peace."  
That "feeling," which we can relate to today, is what James tried to convey with the tone of this song.
"The Voice," opens with the sons of Helaman tied to the stake in a ring of fire (Helaman 5:23-52).  Adrenaline and heartbeats are high, which the music represents.
Another setting insightful to James was related to "Mormon's Lament," (Mormon 6:17-22).  This outpouring has traditionally been portrayed visually as "the morning after" the great battle.  James concluded that we actually have no idea exactly when Mormon wrote this. It could have been the morning after, a month after, or for a memorial of some kind much later.  James chose to portray the latter, where there might be others gathered and joining in. In that context, Mormon's lament is now presented as a duet, and begins with simple instruments, played simply, as if around a campfire ceremony.
New Perspective from Dissecting the Scriptures
The general process James used for refining the scriptures into lyrics can be likened to the crafting of a sculptor who works with a substance to see what might be shaped. James sorted and downloaded the passages he wanted to analyze, then highlighted what to keep, and deleted the rest. 
For example, Amulek's words are thoroughly intertwined with Alma's and disappear entirely for 14 chapters at one point. So, James filtered the scriptures down to Amulek's words only and then began searching for a theme. To his surprise, he found what he considered to be a psalm, beginning with a powerful psalm of praise and concluding as a psalm of wisdom, including the only place in scripture that admonishes us that we can pray for virtually anything.  James was pleased to name this discovery, "Amulek's Psalm."
Women in the Book of Mormon
In pondering his lyric adaptations, a delightful moment occurred when James woke with the lyrics from 3rd Nephi in his head… "We heard him pray" (3 Nephi 15:5-24).  It suddenly occurred to him that Mormon had been summarizing the events in 3rd Nephi, but this line was written in first-person present tense… and Mormon clearly was not there (being born about four centuries later).  Apparently, Mormon had begun quoting the followers of Jesus who were present. James quickly surmised "if it's simply a disciple speaking, then there's a 50 percent chance it's a woman." He was quite excited to then justify a female soprano in a lead role.  
He later extended this same artistic license with another song from 3rd Nephi called "He Wept" (3 Nephi 17). This takes places as Jesus is blessing the little children. It is highly likely that the mothers of the children were present, and who better to convey the feelings of such a moment than a mother.
Topics Versus Testimonies
When James began using computer processing for his research in the mid-1990s, he found four different prophets used the phrase, "for a wise purpose," (Nephi, Jacob, Alma, Mormon). Although that phrase was familiar to James, he realized he wasn't clear to what it was referring, exactly. In bringing together all the scriptures related to this phrase, it then became clear that this phrase always referred to the purpose and value of keeping records and journals. Thus, he decided to break from only capturing personal testimonies, and created the "topic" song, "For a Wise Purpose." He also did this for the topic of "Joy," as the song is named in Volume 1. This leads off with one of James' personal themes, "… men are, that they might have joy," (2 Nephi 2:25). James says, "Might is the keyword. You have to work at it.
King Benjamin's Address
In analyzing Mosiah 2-5, commonly referred to as "King Benjamin's Address," James considered these the words of Benjamin, the prophet, not the king. (James now refers to "Benjamin" just as any other prophet is called – only by a first name.) While there is much that can be extracted from those three chapters of Mosiah, James found a thread he highly valued within the Hebrew chiasmus structure of this well-crafted formal address, which conveys multiple levels of meaning to the various hearers of his words.  "Know the name by which you are called," can refer to simply knowing your shepherd's voice (by studying the scriptures), and to numerous metaphors and eternal principles. These lyrics became one of James' favorite "finds," for the song, "Know the Name," in Volume 2.
The Result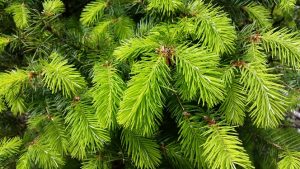 For James, creating a soundtrack of songs for the Book of Mormon was a joyful journey of discovery in the scriptures. There are many ways to gain additional insights into the never-ending nuances of the scriptures.  James' approach just happened to leave a harmonious result, forever.