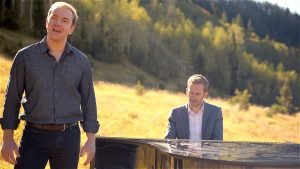 There are probably not many people who do not have a favorite Disney movie that they have watched numerous times or a favorite Disney song that they find themselves singing along with whenever it is played. Disney has a unique way of capturing the hearts of people of all ages.
So, what happens when you join the talents of a Julliard-trained opera singer and #1-charting concert pianist who is known for over 30 million views on his Disney music videos? The result is the creation of something that is both wonderful and magical. That is the case when Jonathan Estabrooks and Jason Lyle Black collaborated to arrange and release a Pavarotti style medley of two Disney favorites – "Go the Distance" and "I See the Light," from Disney's Hercules and Tangled.
The location and scenery for the video are fantastic. However, a person can't help but wonder how they managed to get a piano to the location and placed on top of a rock. The majestic mountains in the background help to create the tone of the video. As Black eloquently plays the piano, Estabrooks wows us with his dynamic vocals.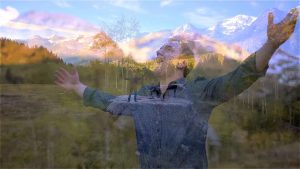 According to a recent press release, "Black is known as a Disney arranger of hits including "Frozen", "UP", and his forthcoming book of Disney Medleys for Piano Solo (from Hal Leonard).  Estabrooks is known for performances around the world at such iconic venues as Carnegie Hall, The Kennedy Center, and Seattle Symphony." Estabrooks has collaborated with Grammy-winning producer and mixer Dave Reitzas (Groban, Streisand), Michael J. Moritz Jr. and was Executive Producer with Arts for the Arts and Broadway Records.
Neither Black or Estabrooks are strangers to the music and entertainment industry. Both have been featured for their astounding talents by classical music and national viral video outlets such as Billboard.com, Classic FM, TIME magazine, Buzzfeed, and others.
If you are a true Disney fan, you will love the music video that Jason Lyle Black and Jonathan Estabrooks have created.