Anyone who has ever left family and loved ones behind to go off to serve their country in the armed forces is all too familiar with the feelings of worry, fear, and sadness. At times, there is also an air of melancholy that surrounds a soldier as he or she plays a proverbial game of tug of war between the love for those they left behind and their loyalty and sense of duty to the nation. This duffle bag full of mixed feelings and emotions becomes even more hefty with the overshadowing feelings of uncertainty of whether they will survive the battle to return home again. As General Douglas McArthur said, "The soldier above all others prays for peace, for it is the soldier who must suffer and bear the deepest wounds and scars of war."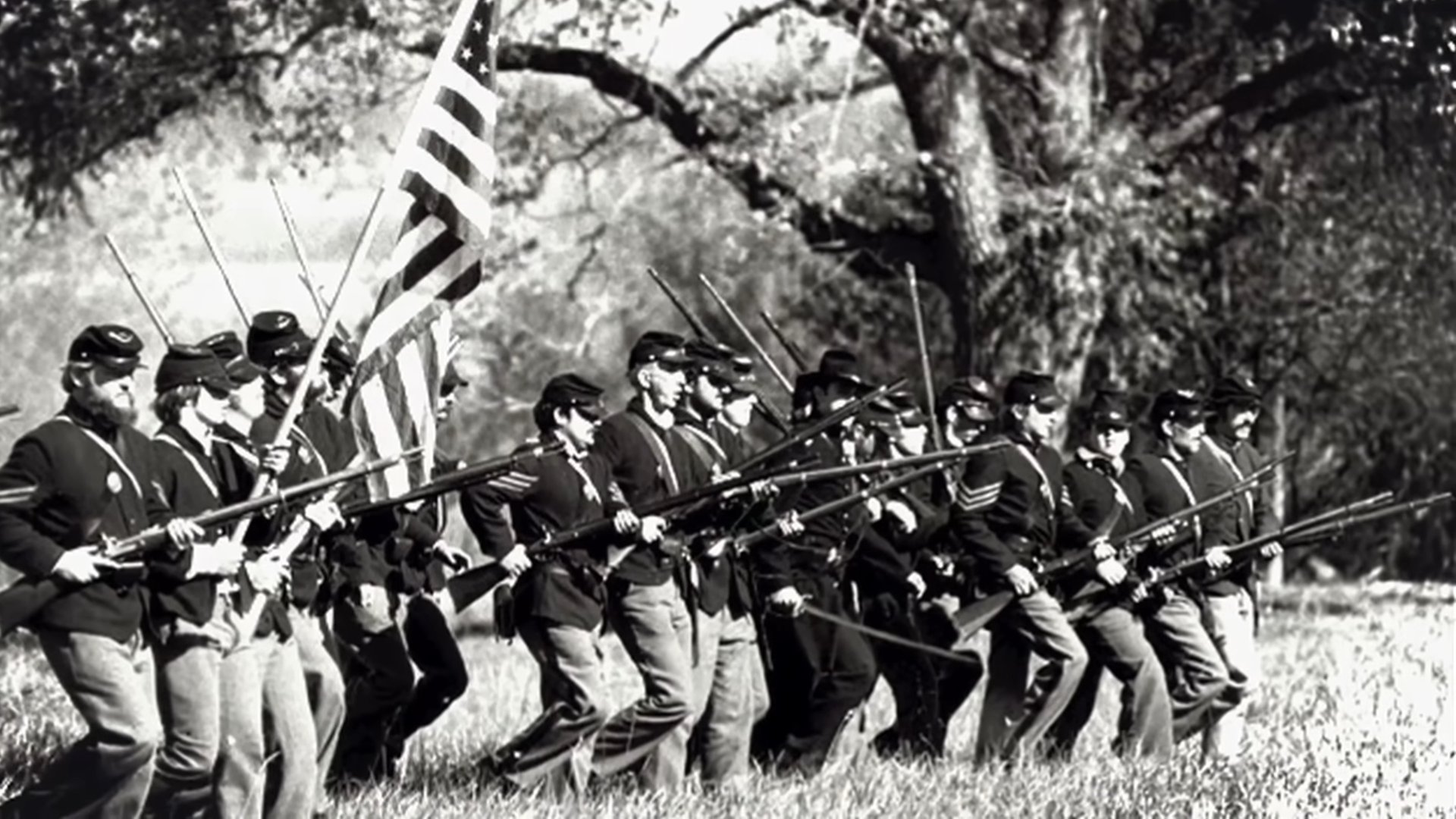 Such is the story of Sullivan Ballou, a lawyer, and politician, and an officer in the Union Army during the American Civil War. He was born on 28 March 1829 to Hiram (1802–1833) and Emeline (Bowen) Ballou, a distinguished Huguenot family in Smithfield, Rhode Island. He lost his father at a young age.
Sullivan is remembered for an eloquent letter he wrote to his wife Sarah Hart Shumway (married on 15 October 1855), two weeks before he was killed in the First Battle of Bull Run on 29 July 1861 at the age of 32 in Sudley Church, Virginia. In addition to his endearing wife, he left behind two sons, Edgar and William. With the last ounce of strength and courage that he could muster, he gave his all in defending the nation and protecting the liberties and freedoms of those whom he loved. Perhaps Siegfried Sassoon was correct in his assertion, "Soldiers are citizens of death's grey land, drawing no dividend from time's tomorrow."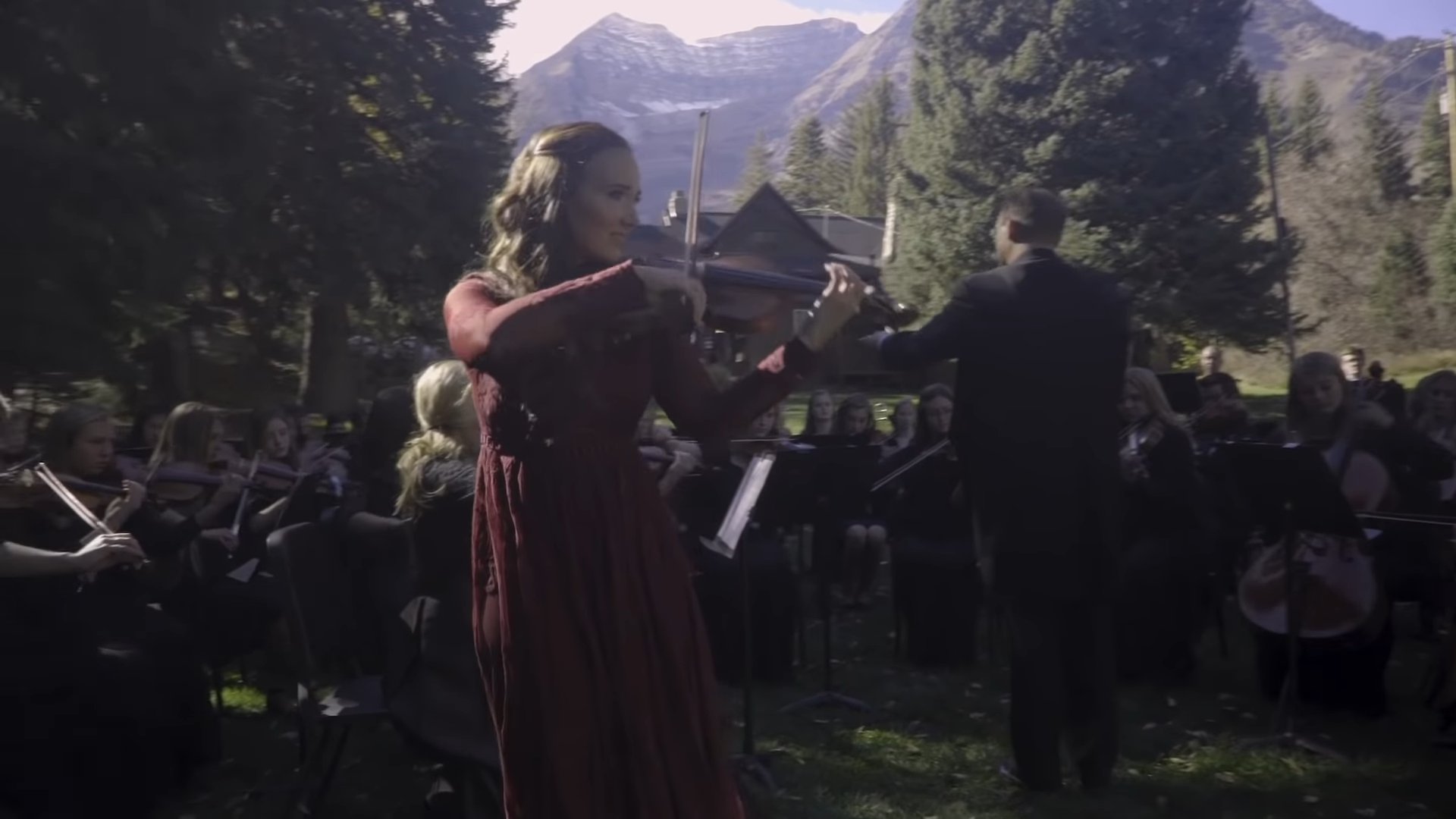 On Tuesday, 26 February 2019, the Lyceum Philharmonic at American Heritage School and world-renowned violinist, Jenny Oaks Baker, released a stirring, inspirational music video called "Ashokan Farewell," which is described as one of the most beautiful pieces ever written for violin. The video contains Sullivan's heartfelt and sincere letter to his wife on 14 July 1861. The music was arranged by Kurt Bestor and conducted and produced by Kayson Brown.
The melodic, serene music played magnificently by the Lyceum Philharmonic and Jenny Oaks Baker set the perfect tone for the words of Sullivan's opus on life, love of family, and duty to his country. The words that he penned to his wife not only express his deep and sincere love for his family but those same words, at the same time, are in essence his "Ashokan Farewell." At one point in his letter he writes:
The memories of the blissful moments I have spent with you come creeping over me, and I feel most gratified to God and to you that I have enjoyed them so long. And hard it is for me to give them up and burn to ashes the hopes of future years when God willing, we might still have lived and loved together and seen our sons grow up to honorable manhood around us. I have, I know, but few and small claims upon Divine Providence, but something whispers to me—perhaps it is the wafted prayer of my little Edgar—that I shall return to my loved ones unharmed. If I do not, my dear Sarah, never forget how much I love you, and when my last breath escapes me on the battlefield, it will whisper your name.
Like Sullivan's letter, the music played by the Lyceum Philharmonic and Jenny Oaks Baker is haunting and mournful, yet all the while, it is hopeful and beautiful. Listen carefully and you can almost hear Sullivan say in a melodious voice his parting words of endearment, "Sarah, do not mourn me dead; think I am gone and wait for thee, for we shall meet again." As the music concludes, as at the end of Sullivan's letter, we are assured that "Weeping may endure for a night, but joy comes in the morning" (Psalm 30:5).