Josh Wright is an accomplished pianist. In past years he has been a star at multiple piano competitions.
He has performed with such renowned symphony orchestras as the Utah Symphony, Temple Square Orchestra, Salt Lake Symphony, Timpanogos Symphony Orchestra, SummerArts Orchestra and the University of Utah Student Chamber Orchestra.
His many prize-winning accolades include being the prizewinner at the 2015 National Chopin Competition, winner of Mazurka prize, third prize and audience prize at the 2014 Washington International Piano Competition, first prize at the 2013 Heida Hermanns International Piano Competition, first prize at the 2013 Rosamond P. Haeberle Piano Award competition, gold medal at the 2010 Seattle International Piano Competition and first prize at the 2010 American Protégé International Competition of Romantic Music. He was also the second prize winner of the 2011 Music Teachers National Association National Competition. And, he was a top prizewinner in the New York Piano Competition, the Louisiana International Piano Competition and the Julia Crane International Piano Competition.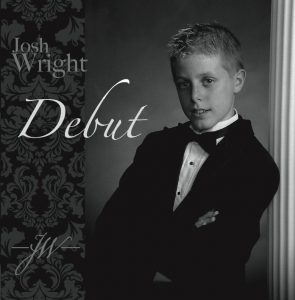 Josh has released seven albums, including Josh Wright Debut (2000), The Complete Chopin Etudes (2003), Gaspard (2010), Josh Wright (2011), My Favorite Things (2013), Meditation (2015), and Sleigh Ride for Two (2017).
On Friday, 26 January 2018, Josh will be the guest soloist for the Southwest Symphony's "From Russia With Love" concert. The performance will be presented at 7:30 pm MST at the M.K. Cox Performing Arts Center on the campus of Dixie State University, located at 350 S. University Ave. in St. George, Utah.
The Symphony's all-Russian program, themed "From Russia With Love," will pay homage to the composer who inspired Rachmaninoff – the legendary Tchaikovsky – with the Southwest Symphony performing his 4th symphony. Maestro Lucas Darger has announced that Josh will be performing Rachmaninoff's 3rd piano concerto.
Drager told the St George News, "Performing the two works in their entirety is a monumental challenge, and the orchestra has relished the opportunity to perform these masterpieces. The Rachmaninoff is one of my personal favorites, combining rich lyricism with incredible virtuosity in a way only Rachmaninoff could compose, and we're delighted such a brilliant and engaging pianist as Josh Wright will be coming to Southern Utah to play this extraordinary work."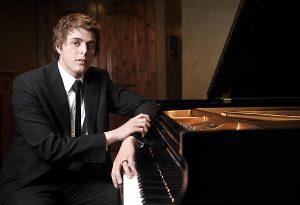 Josh Wright has been delighting audiences with his virtuoso piano talents across the country and Europe for almost two decades. He performed his debut recitals at Carnegie Hall (Zankel Hall) and the Kennedy Center (Terrace Theater) in 2014. His self-titled album Josh Wright topped the Billboard Classical Traditional chart just three weeks after its release in April 2011. He also performed at Dolby Theater in Los Angeles as part of America's Got Talent season 9.
He earned a Doctor of Musical Arts degree from the University of Michigan, and a Master of Music degree and a Bachelor of Music degree from the University of Utah, with Logan Skelton and Susan Duehlmeier as principal teachers. He has also studied privately with concert pianist Sergei Babayan.
Josh is married to Dr. Lindsey Wright, who earned her Doctor of Musical Arts degree from the University of Utah. He also serves on the piano faculty at the University of Utah and Snow College.