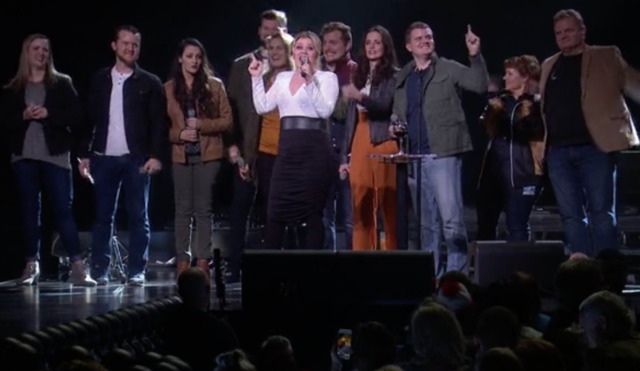 Kelly Clarkson, the inaugural American Idol winner, is back on the road again for the first time in three years with her "Meaning of Life" tour. She appeared on stage at Vivint Smart Home Arena in Salt Lake City, Utah, on Wednesday evening, 30 January 2019, donned in a scarlet shimmering ball gown.
According to Deseret News, her opening number, an a cappella version of "A Moment Like This," "felt like Clarkson was creating a new moment for audience members, one that seemed to say: 'I'm still here and I'm better than you remember.'"
Clarkson has not missed a beat during her three-year hiatus from touring. She had a couple of kids, is a coach on NBC's The Voice, and her talk show, The Kelly Clarkson Show, is set to debut on NBC this fall.
Her music reaches a wide audience comprised of both young and old alike, proving that truly good music is capable of resonating with all ages and genders. From her performance at Vivint Smart Home Arena, it is apparent that she is most comfortable singing to 20,000 adoring fans each night. Deseret News reports, "Clarkson's voice carried the same power and soul that fans have loved since her American Idol win back in 2002, reminding the audience just how incredible her voice sounds live." She performed the empowering hits "Meaning of Life" and "Whole Lotta Woman" from her new album Meaning of Life, and then gave one of the most heart-stirring performances of the night as she sang "Piece By Piece," a deeply emotional song that speaks to the hardships that she faced growing up without a father.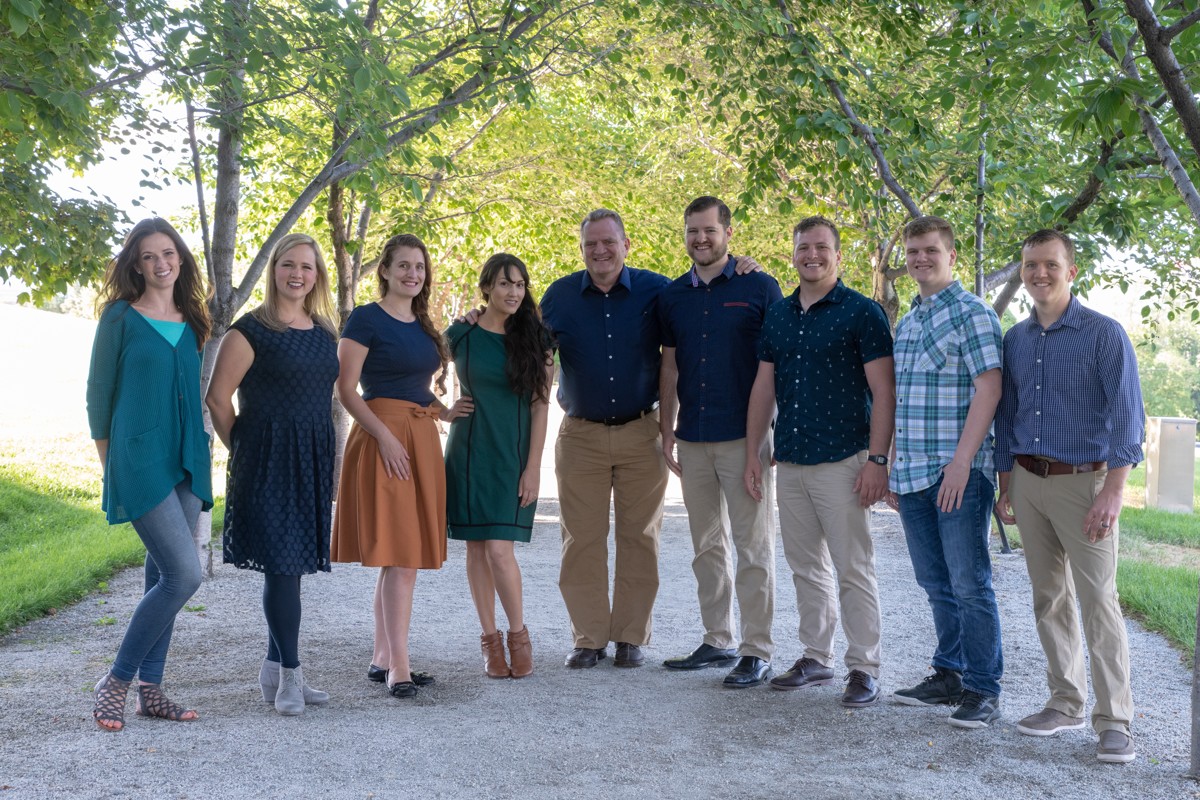 After performing a medley of classic songs like "Because of You" and "Beautiful Disaster," she announced she came across the now viral Les Misérables medley video featuring the LeBaron Family from Utah and was instantly hooked. As of early February 2019, the video has garnered 1,057,682 views on YouTube alone. No sooner than she had finished telling the story, the family was on stage with microphones in hand. The family, who are all members of The Church of Jesus Christ of Latter-day Saints (often mistakenly referred to as the "Mormon Church") then began singing their Les Misérables medley in perfect harmony accompanied on the piano by their father, Jerry.  Their mother, Denise, also joined them on stage. Their performance was the highlight of the evening and received a standing ovation. Afterward, Clarkson commented, "I want (someone) to make a musical with this family … I don't think I've ever seen a more blessed group of individuals."
The LeBaron family attributes its closeness to the gospel of Jesus Christ as well as the memory of their family member, Holli LeBaron, who passed away in 2002, and her deep appreciation for family. As the family has grown, and the children (Jordon, Heidi, Jayson, Juston, and Landon)  have married, the LeBarons have been blessed with even more fantastic singers as in-laws and grandchildren. You can learn more about this amazingly talented and gifted family by visiting their official website. You can also watch more of their awesome music videos on their YouTube channel and follow them on Facebook, Twitter, Instagram, and Spotify.