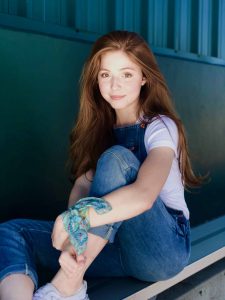 Lexi Mae Walker is an incredible 16-year-old Sony recording artist, YouTube sensation, and vocalist from Utah who captivates audiences with her powerful angelic voice. She is starring in her professional theater debut as Dorothy Gale in the production of The Wizard of OZ at the Hale Center Theater (HCT) in Sandy, Utah. Her understudy is Ava Hoekstra.
Lexi's career as a singer-songwriter skyrocketed after the video of her singing the national anthem at a Real Salt Lake game in 2013 went viral. In 2014, she sang "Let It Go" from Disney's movie Frozen with Alex Boyé, a world-renowned British entertainer. According to a press release, the video received over 18 million views on YouTube within the first 10 days after it was uploaded. As of mid-December 2018, the video has garnered more than 99 million views on YouTube alone.
Lexi Mae Walker is not a stranger to the stage or the entertainment industry. She has performed on several TV shows, news networks, and at several well-known venues, such as Radio City Music Hall and The Kennedy Center. In 2015, 2News anchor Shauna Lake interviewed her. And, she has just released her third album, Inspire, with Sony Music. Now, with the click of the heels of her ruby red slippers, she has returned to her home state to perform at the Hale Center Theater.
Sally Dietlein, vice president and executive producer at HCT, said in a press release:
There have been many variations of The Wizard of Oz through the years, but Hale Centre Theatre's production on our one-of-a-kind Young Living Centre Stage will blow you away. Audiences will be dazzled by the brightly colored sets and costumes and sensational vocals of Utah's own, Lexi Walker. And, with our incredible theater-in-the-round stage motion and flying technology that will move and lift actors and set pieces high into the air, our audiences will feel like they've been swept away by a tornado.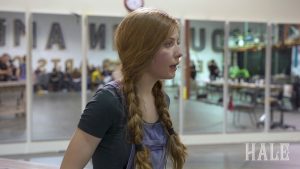 Kacey Udy, HCT resident scenic designer, further commented, "You will see our flying technology used in exciting new ways. Our wicked witch will fly over Oz throughout the show, and her flying monkeys will truly be a visual highlight. And Glinda (the good witch), wearing a stunning six-foot wide hoop skirt dress, will have the grandest entrance of the year in her floating bubble adorned with thousands of crystals, LED lights and sparkling strobes."
The production runs from 10 December 2018 to 2 February 2019 at the Hale Center Theater in Sandy, Utah. Performance times are 7:30 p.m., Monday through Saturday, and matinees are Saturdays at 12:30 p.m. and 4 p.m. All times are MST. Tickets start at $44 for adults and $22 for youth ages five to 17.