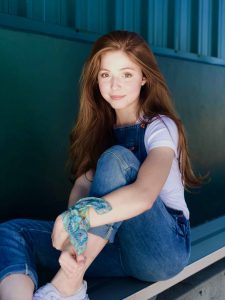 At the young age of 11, Lexi Mae Walker became a YouTube sensation, starring as Elsa in Alex Boyé's Africanized tribal cover video of Disney's smash hit song "Let it Go" from the movie Frozen. Now, at just 17 years of age, the young Latter-day Saint has had the honor and privilege to share her musical talents with audiences worldwide and has shared the stage with such well-known music artists like Kristen Chenoweth, Santino Fontana, Lindsey Stirling, and Clint Black, to name but a few.
Her already astounding resumé includes performances at the Beijing International Film Festival, National Concert Hall in Taipei, Carnegie Hall, Radio City Music Hall, Kennedy Center and for Vice President Mike Pence's first dance at the 2017 Inaugural Freedom Ball. She can also add to that impressive list of accomplishments, her starring role as Dorothy in the Hale Centre Theatre's production of The Wizard of Oz.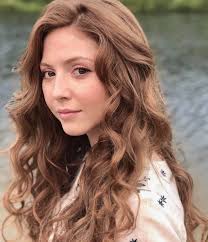 On Friday, 17 May 2019, Lexi will be joining the Southwest Symphony Orchestra for an event that organizers say "will be a show-stopping performance the entire family will enjoy." Southwest Symphony Orchestra's music director and conductor, Lucas Darger, who was impressed with Lexi's talents when he first saw her perform with the Piano Guys at Tuacahn, exclaims that Lexi's performance will be the perfect finale to an epic season. He said, "We love to end the season with a bang. It has been a very special season for the orchestra. We've grown by leaps and bounds and it really sounds like a completely different orchestra than even a year ago." He also said that he is also impressed with the way Lexi connects with the audience with an "intangible capacity that really makes all the difference."
St. George Utah.com reports that Lexi will be performing some original compositions, as well as her fan favorites, including some Broadway hits, some pop hits, and a few classics. Darger said that she is amazingly talented and the Southwest Symphony Orchestra is excited for their first collaboration with her. He added, "It's been fun to see her develop from where she started as a child prodigy star. She's always had an amazing voice, but where many young performers end up fizzling out, she has really developed into a full-fledged performing artist. … This concert is going to be a chance for her to really show off how multi-faceted she is."
The concert featuring Lexi Mae Walker is sponsored by Intermountain Audiology and begins at 7:30 p.m. MDT in Dixie State University's Cox Auditorium, located at 225 S. 700 East, St. George, Utah.