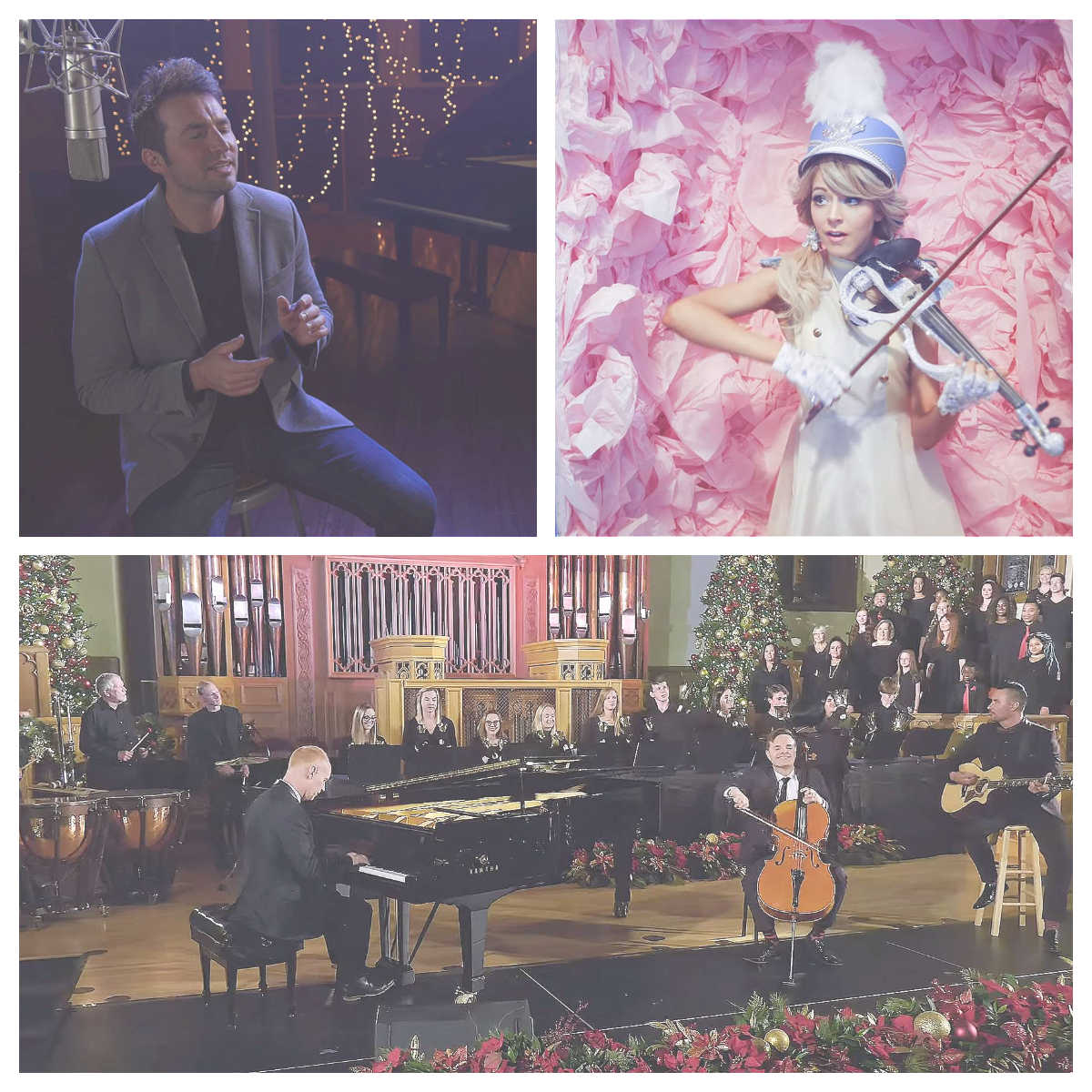 It's the holiday season and the joyful sounds of Christmas once again permeate the airwaves. Choirs of all denominations are preparing for their musical celebrations. Carolers are rehearsing the songs they will sing as they go from door to door spreading holiday cheer. And radio stations play traditional songs from years past, as well as, newly released music from various music artists.
With the release of new holiday albums by LDS music artists, Mormons are now dominating the "Classical Albums" Billboards chart. As of 17 November 2017, Nathan Pacheco's newest album, O Holy Night, has landed on the number five spot on both the "Classical Albums" and "Classical Crossover Albums" Billboard charts. His album, Higher, which held the no. 1 spots on three Billboard charts when it was released earlier this year, remains at no.14 on the "Classical Crossover" chart and no. 18 on the "Classical" chart.
Lindsey Stirling's new holiday album, Warmer in Winter, and The Piano Guys new album, Christmas Together, have also made the "Classical Albums" Billboard chart. Lindsey's album rose to the no. 1 spot and The Piano Guys album is at the no. 3 spot.
Earlier this year, Nathan Pacheco, Lindsey Stirling, and The Piano Guys claimed the first three spots on the "Classical Albums" chart with Pacheco's Higher, Stirling's Brave Enough, and The Piano Guys' Uncharted.