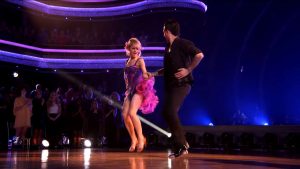 On Tuesday, 26 September 2017, YouTube sensation and renowned electronic violinist, Lindsey Stirling, and her dance partner, Mark Ballas, tied for second place on ABC's Dancing with the Stars, earning eight points from each of the judges for a total of 24 out of a possible 30. All three judges were wowed by the pair's animated performance as they danced the Salsa.
On Monday night's episode, Lindsey and Mark performed a "caterpillar quickstep" scoring 21 out of 30 points. According to Deseret News, "The lighthearted number also held deeper significance for the violinist, who felt that the "caterpillar quickstep" represented her battle with depression." The pair tied for sixth place with Nikki Bella and Artem Chigvintsev for the evening. About the performance, Lindsey commented that she hoped that it would inspire others to persevere through their own trials.
After the show on Monday evening, Lindsey practiced for several hours and said that she was ready for Tuesday's performance. And what a performance it was. The duo was in high gear from the moment the music started until the end of the dance. Lindsey, though unaccustomed with the Latin style of dance, gave an amazing performance.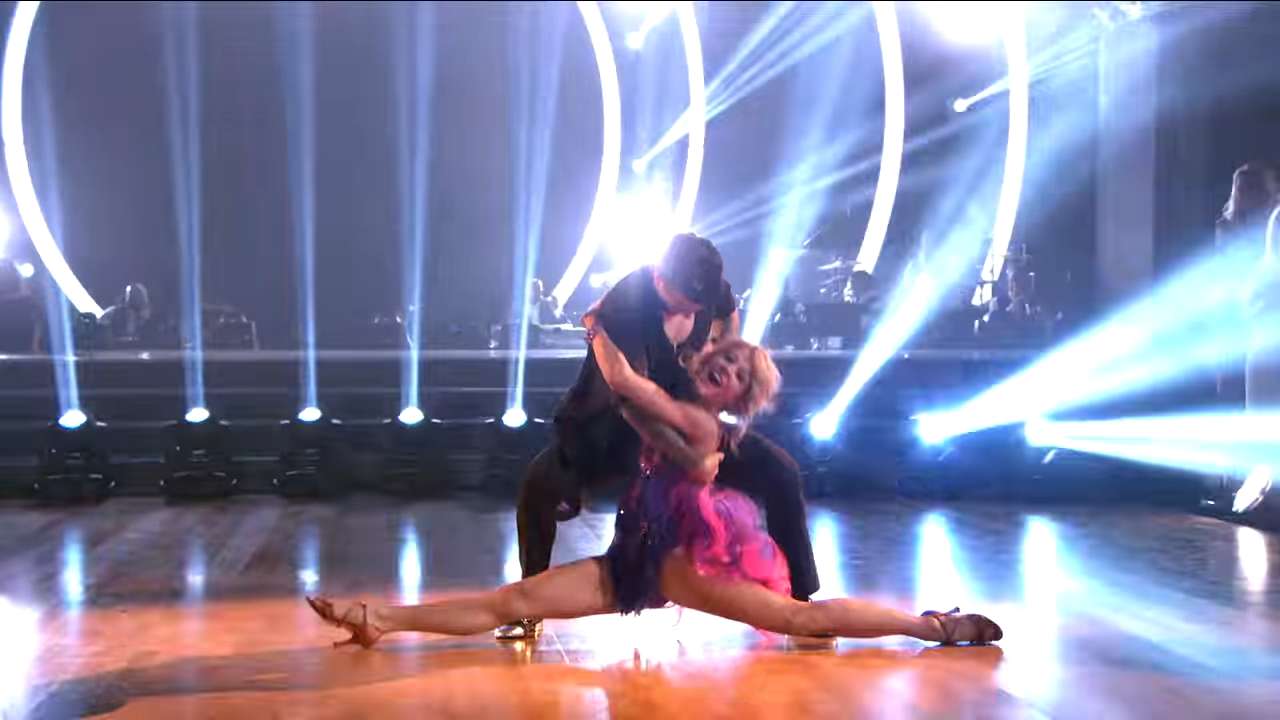 All three judges gave glowing reviews of the dance number. Bruno Tonioli said, "That showgirl is a firecracker! What is incredible is the way you kept the speed and the rhythm all the way through. You never dropped the energy. It was constant. It left me breathless. Well done." And Carrie Ann Inaba said, "What I loved most about you tonight is I got to see the way you dance. You are the music. You don't dance to the music. You become the melody. You become the rhythm track. You become the conga. You got it all going on. That was a fantastic way to do this."
Mark says that Lindsey's drive and determination have played a large part in their success in the competition. Lindsey attributes her conservative upbringing for helping her learn and execute each dance that she performs. She commented, "I come from a very conservative family and a pretty conservative community, really. I remember milking cows as a kid. We had to take care of the yard. We'd clean the chicken coop. So, work ethic was a part of the way I was brought up."
In Memory of Her Dad, Lindsey Performs An Emotional Waltz
Judge Bruno Tonioli said of Lindsey Stirling's latest performance on Dancing with the Stars, "It was gorgeous and magical." The stars who compete for the coveted Mirrorball Trophy are paired with professional dancers. For the recent episode, they were asked to use their most memorable year as inspiration for the dance they would perform. Choosing the year that her father passed, Lindsey and her partner, Mark Ballas, performed an emotional Viennese waltz to Mindy Gledhill's "Anchor." The video below captures Lindsey and Mark's performance and also includes Lindsey's touching tribute to her father.