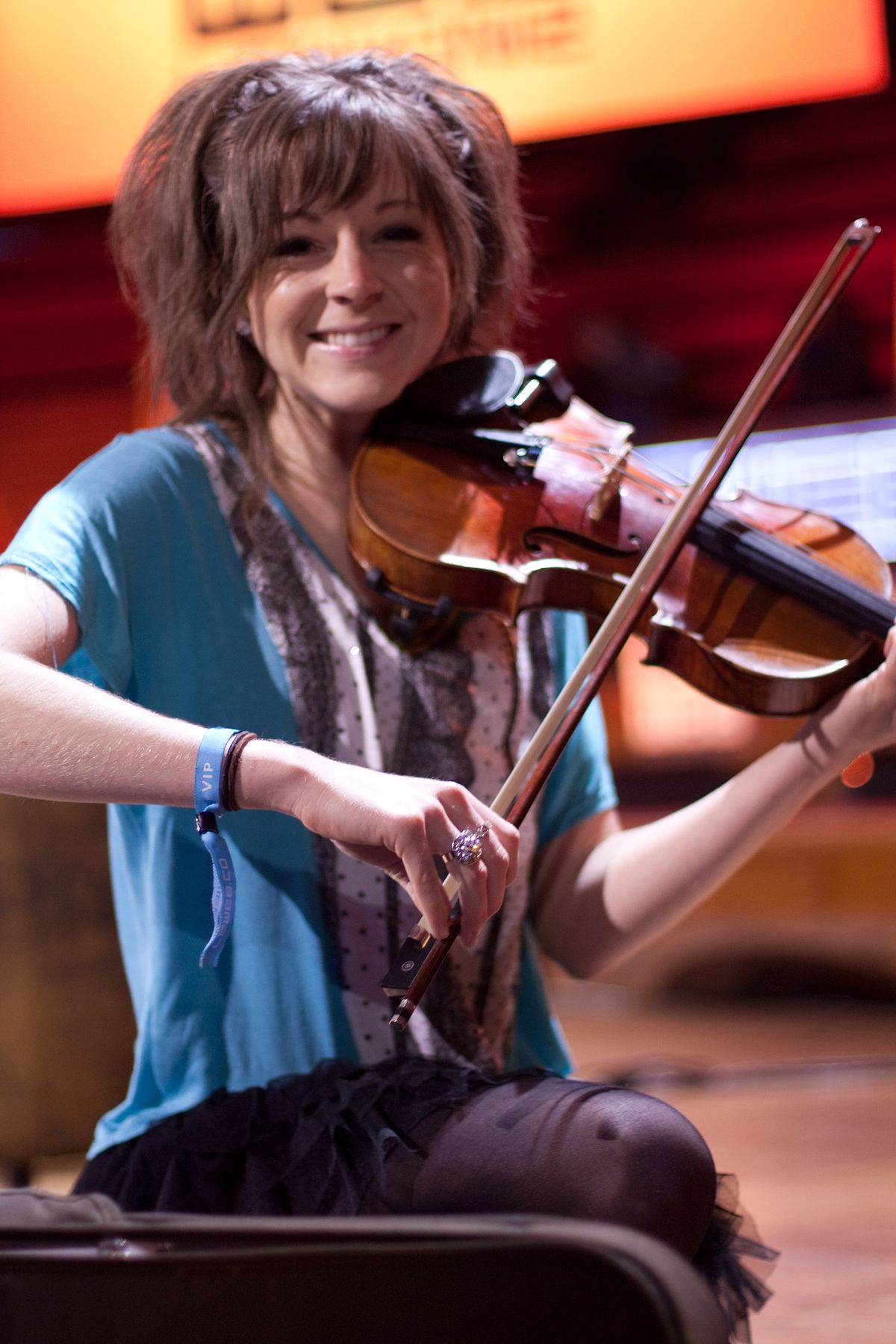 Lindsey Stirling is classically trained in violin, however, in pursuing her musical goals, she developed her brand of choreographed dubstep violin performances. The 34-year-old (21 September 1986) music artist has astounded worldwide audiences with her playful, yet precise, performances of original tunes, hip-hop, and classical music. With her fun sense of humor shining through in her amazing, choreographed violin pieces, each performance brings excitement, laughter, and joy. It is no small wonder that she is the world's most prominent violinist.
Lindsey Stirling is no stranger to performing before audiences on stage. Deseret News proclaims that she has "brought the timeless tones of the violin to an otherwise uninterested audience." Per the "About" section of her official website, she has "created a new music world where modern classical meets the infectious energy of dance and electronica."
She has toured the world from Prague to Perth and collaborated with artists ranging from neo-soul standout John Legend to country duo Dan + Shay to a cappella legends Pentatonix. She also has two Billboard Music Awards to her credit — Dance/Electronic Album 2015 and 2017. On 3 November 2013, Lindsey Stirling and Pentatonix's version of "Radioactive" won a YouTube Music Award in the category Response of the Year.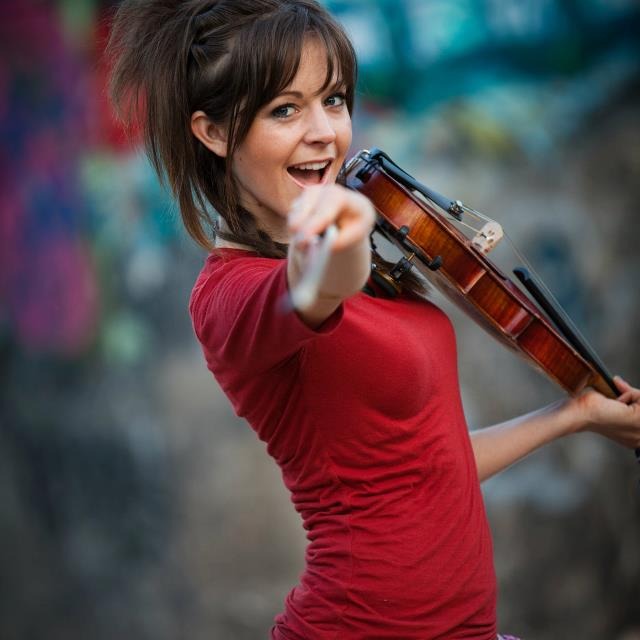 Lindsey's fans are legion and worldwide. Deseret News reports, "She's a star of and for the modern era: an experimental violinist who dances while she performs and who rose to global prominence on the strength of her YouTube channel, now 12 million subscribers strong."
Seeing her perform, a person would never guess that Lindsey gives herself regular mental nudges, little reminders to buoy her through the low moments. Yet, there have been times when even Lindsey Stirling has asked herself, "Am I enough?"
Struggling with an eating disorder in her early adulthood, Lindsey turned to her love of violin music for comfort. Those low moments of feeling that she was not enough seemed to subside during her college years at BYU and during her 18-month mission for The Church of Jesus Christ of Latter-day Saints in New York.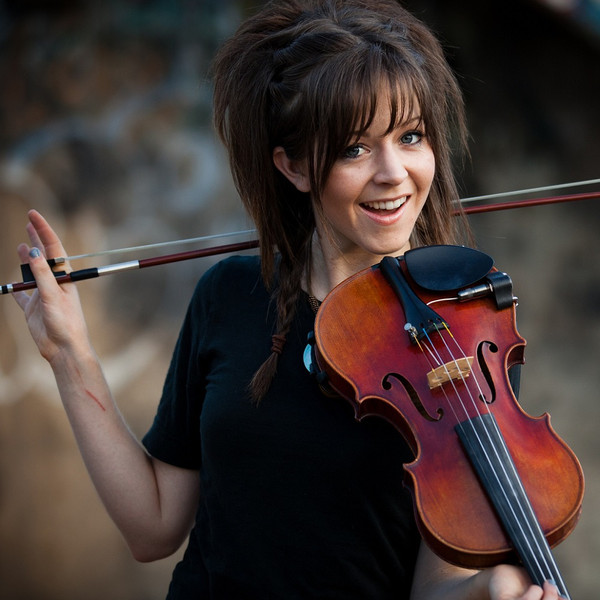 In 2010, she competed on America's Got Talent. Dubbed the "hip hop violinist," she wowed the judges until the quarterfinals. She was only 23 years of age at the time, and one of the judges declared she was not good enough to fill a theater in Las Vegas, while another told her she "sounded like a bunch of rats being strangled." Nevertheless, despite the significant blow, after receiving a message through YouTube from a video producer named Devin Graham, Lindsey turned to the social media platform and continued to do what she loved.
Lindsey and Devin partnered together, and he ended up filming about 25 videos for her YouTube channel. One, filmed in front of ice castles in Colorado and featuring an original song called "Crystallize," racked up over a million views in a single day. To date, the video has garnered more than 246 million views.
When asked whether she still doubts herself even now, after all her undeniable success, she says, "Absolutely." But she also says, "No matter what, I can kneel down and pray, and I can call my family."
Like a lot of other music artists, Lindsey's career was majorly impacted because of the pandemic, which shutdown shows and tours. Even though her fan base is more internet-centric than most, she still makes most of her money from touring and merchandise. She had just landed in Colombia to start a South American tour on the day in March 2020 when the world changed, and coronavirus lockdowns took hold. She has not performed since. She has, however, experimented with podcasts and Tik Tok.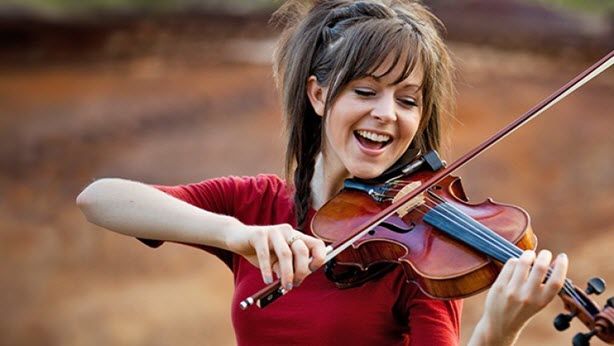 Lindsey once told the Daily Mail, "A lot of people have told me along the way that my style and the music I do . . . is unmarketable. But the only reason I'm successful is that I have stayed true to myself. My musical style [reflects] my personality, and through it, I hope to share my belief that no one should be afraid to be themselves. All my songs were created to depict specific themes that I pulled from my life experiences."
She told Deseret News, "I'm always wondering, just being me, am I enough? And I'm trying to learn, over and over again, that yes I am."
On 10 July 2021, coronavirus outbreaks pending, Lindsey Stirling will be back on stage performing in the 20,000-seat USANA Amphitheatre near Salt Lake City, Utah.