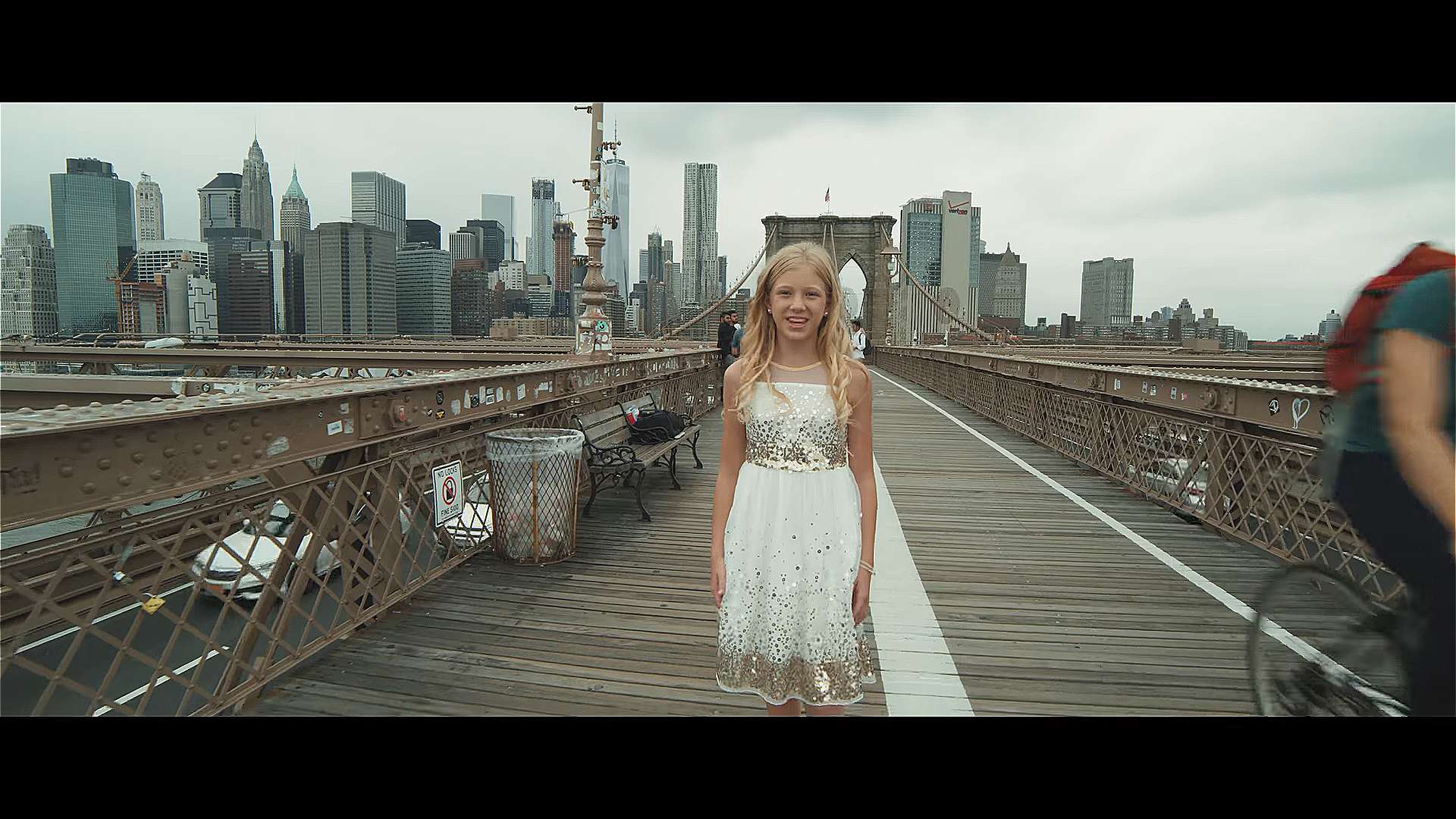 Lyza Bull is an immensely talented 12-year-old soprano who sings with the world-renown One Voice Children's Choir under the direction of Masa Fukuda. Her astounding music prowess shines through in her previously released music videos this year. On 3 September 2017, she released a music video shot on location in Paris, France, of a cover for "Journey to the Past" from the movie "Anastasia" which as of late November 2017, has garnered over 60,000 views. That video was followed by a delightful mashup of two beloved LDS hymns "Teach Me to Walk in the Light" and "Love One Another." The video featured Lyza's four-year-old sister, the adorable Ms. Evelyn Grace, and was released on 29 October 2017. As of late November 2017, it has been viewed more than 16,000 times.
On Sunday, 26 November 2017, Lyza returned with a brand-new music video filmed on location in New York City. This time she favors us with a dynamic cover for "Stand in the Light," the song that was performed by Jordan Smith, the season 9 winner of NBC's The Voice. The video which was filmed by videographer, Nick Sales, follows Lyza as she sings her way through New York's Time Square, Brooklyn Bridge, and the skyline of the "City that Never Sleeps." She obviously captures the attention of onlookers as some stop and watches in wonderment of what is taking place, all the while, others video her singing on their cell phones. It also goes without saying that filming in a bustling city such as New York must have been a feat. Lyza's mother, Shaundee Bull, shares the story behind the video:
When Lyza first heard the song "Stand in the Light" on NBC's The Voice sung by season 9 winner, Jordan Smith, she was obsessed with it!  The powerful message of pushing your fears aside, standing in the "light" of goodness and realizing who you truly are inside… struck a chord with our little 12-year-old musician.

The icing on the cake (as a parent) was being able to watch Lyza sing about "believing in who you are, and who you were created to become" …in the middle of Time Square surrounded by hundreds of people (from all different walks of life) who gathered to be near her, and to feel of her light… is a memory we will never forget.  And for Lyza, being able to sing this close to "Broadway" pretty much made for the greatest moment in her life.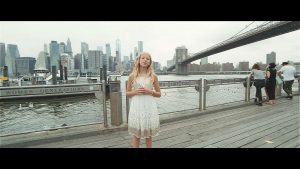 Lyza Bull received a 2017 Utah Music Award for Best New Artist Under 18. She has had the opportunity to tour and perform in Japan, France, and at the White House for President and First Lady Michelle Obama. About the video, her mother adds, "We hope that you enjoy our version of "Stand in the Light" . . .. We hope you realize who each of you is inside, and to not hide from your true potential and to be who you are!"