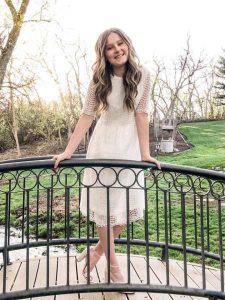 Eight months ago, as the world moved into lock-down mode due to the COVID-19 pandemic, then-15-year-old Savanna Shaw from Kaysville, Utah, found herself at home with her family and no physical contact with her school friends.  
Before the pandemic, Savanna had joined a new youth choir led by choir director Kelly DeHaan at the Hale Center Theatre. She was just starting to make friends and feel confident about being in the spotlight. She decided to stay in touch with her friends by venturing into the world of social media and creating an Instagram account.  
For her first post, she wanted to sing the song made popular by Celine Dion and Andrea Bocelli called "The Prayer," but she did not want to sing it alone. So, she asked her father, Mat Shaw, if he would sing with her.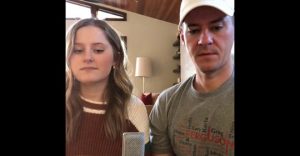 In late February 2020, they recorded the audio track in their makeshift recording studio in Mat's closet with a microphone propped up by a pair of Mat's pajamas and plugged into an iPad. Afterwards, they recorded the video portion at their kitchen table while singing to the audio track. They then uploaded the music video to Facebook and created a YouTube channel and uploaded the video there as well. 
The rest, as they say, is history. And what an amazing history it is. As of mid-October 2020, their music video, "The Prayer," has garnered more than 7.7 million views on YouTube alone. Since releasing their first music video, the father-daughter duo has released several other duets of which several of those videos have gone viral as well. They also have more than 534,000 subscribers to their YouTube channel.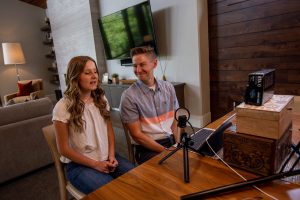 Mat and Savanna have had several interviews and they also appeared on the Kelly Clarkson Show and Good Morning America. They have also performed at a few benefit concerts. Their names now show up in Google searches and their music can now be found on most music platforms, including iTunes, Amazon Music, Apple Music, and Spotify. Their latest music video release, "You've Got A Friend In Me," from Disney's Toy Story was released on their YouTube channel on Sunday, 27 September 2020, and has more than 161,000 views. They also recorded a rendition of "Hallelujah" with well-known YouTuber Peter Hollens.  
Mat and Savanna have now graduated from their closet studio to a real studio. They have just finished recording their debut full-length album. The 13-track album titled Picture This is set to release on Friday, 23 October 2020. And naturally, the album would not be complete if they did not include the song that started it all, "The Prayer," which is the final track on the album. The third track on the album is the titular song, "Picture This," which they co-wrote with their arranger, Stephen Nelson. "Picture This" tells the Shaws' story of their unexpected rise to fame. The duo started writing the song in July.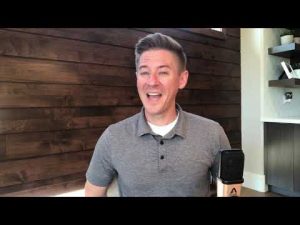 The album can be pre-ordered now by going to the Mat & Savanna Shaw Merchandise Store. A special signed edition is also available, and the album will also be available on most streaming platforms. 
In a special Live video on Facebook, YouTube, and Instagram on Sunday afternoon, 11 October 2020, Mat and Savanna talked about the 13 songs on their new album, Picture This. The songs on the album are: "Fly Me to the Moon"/ "Come Fly with Me," "I Hope You Dance," "Picture This," "You Raise Me Up," "What the World Needs Now is Love," "Try," "Only Hope," "Remember Me," "Let It Be," "Gone, Gone, Gone," "Hallelujah" (feat. Stephen Nelson), "Tonight You Belong to Me," and "The Prayer."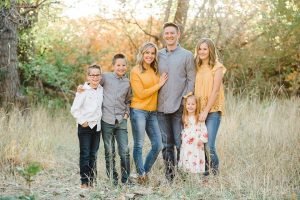 Mat told fans, "This has been a long time coming. I honestly never thought that we would have these kinds of opportunities to have our music and our message be out there. … Thank you for allowing us to have this opportunity."  
You can follow Matt and Savanna Shaw on Facebook, YouTube, and Instagram. And, you can support them and help them to make more wonderful music that everyone wants to hear by joining TheShawFam on Patreon. . They currently have 1,980 Patrons. Fans can send messages and gifts to Mat and Savanna at the following address: 285 N. Main St., Ste 654, Kaysville, Utah 84037. 
Mat and Savanna's Debut Album, Picture This, Has Released
Through the help of their many fans, whom they refer to as TheShawFam, Mat and Savanna have been able to record and release their debut full-length album, 13-track album called Picture This. The album was released on most music platforms like Spotify, iTunes, Apple Music, Google Music, and Amazon Music on Friday, 23 October 2020.  
On that same day, the daddy-daughter duo released their first professional music video, which is the title track of the album. That video has already garnered more than 186,000 views. As a note of interest, "Picture This," is Mat and Savanna's first original song. They co-wrote the song with their arranger, Stephen Nelson, who joins them on the song "Hallelujah," which is track #11 on the album. 
Mat and Savanna, along with wife and mom, Brooke, and the other siblings, Easton, Eric, and Penny Jean, are enjoying the idea of everything being a family affair. In fact, the entire family, with the help of some other family members and friends, addressed and shipped around 10,000 copies of the new CD from their home to their fans around the world. 
During a recent Facebook Live, which was held exclusively for their fans on Sunday, 25 October 2020, Mat Shaw announced that the album, Picture This, is the #3 album on iTunes and the #1 album on the Pop Charts. He also announced that He and Savanna will be appearing in concert for two socially distanced holiday shows with GENTRI for their Christmas show, "Tis the Season — A Christmas Concert with Gentri and Friends," on 5 December 2020, at the Maverick Center in West Valley City, Utah.  
Speaking of Christmas, Mat and Savanna will also be releasing a Christmas album, which will have seven songs that will be familiar but have a few twists and some new arrangements. On 28 November 2020, they will be headlining their first full virtual concert, "What the World Needs Now: An Evening of Music and Inspiration with Mat and Savanna Shaw," which will be directed by Sierra Boggess and produced by Kevin Davenport. They will be singing songs from the new album, Picture This, as well as songs from their new Christmas album, and their arranger, Stephen Nelson, will also be joining in the fun.
Fans should also be on the lookout for the release of the second official music video from the album Picture This. The video is scheduled to release on Friday, 30 October 2020. In the meantime, check out Mat and Savanna's new website, which launched on Sunday, 15 October 2020. They also have a new logo.
.