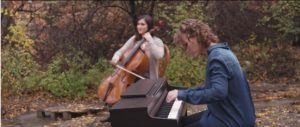 Latter-day Saint Musicians last featured the superb collaboration of Monica Scott and Sarah Arnesen in early December 2016 when the musical virtuosos performed a magnificent rendition of "In the Bleak Midwinter." The one word that could be used to describe the beautiful, serene music that is created when together Monica plays the piano, and Sarah plays the cello, is "Heavenly." Like the calming effect that a person feels as they listen to the ocean waves or the sounds of nature, their music soothes and calms the soul of the listener allowing him or her to relax and set aside the cares of the world.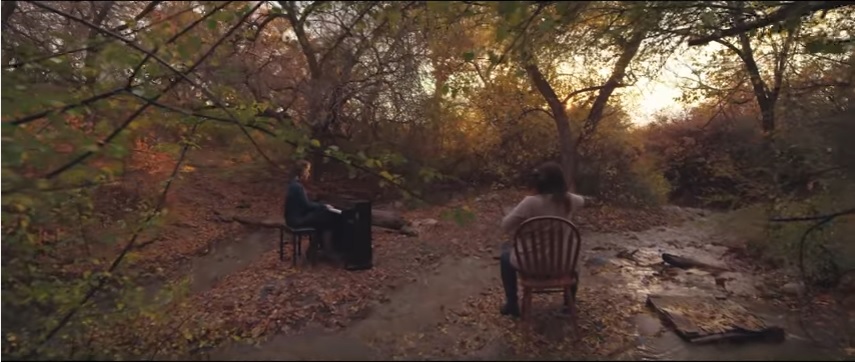 On 3 January 2017, Monica and Sarah released an excellent new music video called "Take Time to Be Holy." The breathtaking scenery in the video which was filmed by Nick Sales helps to create an ambiance of peace and tranquility.  As an individual watches the video and listens to the lovely arrangement, he or she can imagine themselves sitting beside a gentle brook and reflecting on the Savior. The words from the 23rd  Psalm also come to mind, "He maketh me to lie down in green pastures: he leadeth me beside the still waters. He restoreth my soul: he leadeth me in the paths of righteousness for his name's sake. Yea, though I walk through the valley of the shadow of death, I will fear no evil: for thou art with me; thy rod and thy staff they comfort me" (Psalm 23: 2-4).
Some may refer to the song as "Be Thou My Vision" and perhaps rightfully so as it is a prayer set to music in which the person rendering the prayer is asking Heavenly Father to be their vision and eternal guide on their pilgrim journey through life. The lyrics of the first two verses of the song "Take Time to Be Holy" are a reminder to us that in our day-to-day hustle and bustle, we need to:
Take time to be Holy, speak oft with thy Lord.
Abide with Him always and feed on His word.
Make friends of God's children, help those who are weak,
Forgetting in nothing His blessing to seek.
Take time to be holy; the world rushes on.
Spend much time in secret with Jesus alone;
By looking to Jesus like Him thou shalt be;
Thy friends in thy conduct His likeness shall see.
Monica Scott is a stay at home mom of four young children and resides in Utah. She grew up in a musical family where she learned to play the violin and the piano at an early age but soon turned to the piano as her primary focus. Sarah Arnesen started playing the cello at age 12 after playing the piano for seven years. She currently resides in Salt Lake City, Utah, and teaches orchestra and private cello lessons. She is also a member of the Orchestra at Temple Square.