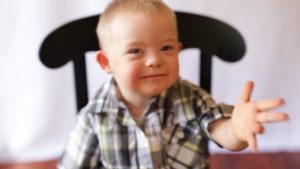 Henry "Henny" Youngman, an English-born American comedian and violinist famous for his mastery of the "one-liner," quipped, "What is a home without children? Quiet." And, Austin O'Malley, M.D., an ophthalmologist and a professor of English literature at University of Notre Dame, made the insightful observation, "A child is an uncut diamond."
On 30 September 2018, Monica Scott released her beautiful arrangement of two classic primary songs, "I am Like a Star" and "Every Star Is Different" from the Latter-day Saint Children's Song Book. The video features the voices of the One Voice Children's Choir under the direction of Masa Fukuda. Monica's 4-year-old niece, Lydia Woodman, is also featured in the beautiful video as a soloist on the first verse. Chloe Liddell is featured as the soloist on the second verse. And Monica's sister, Mandy Woodman (Mandy Woodman Films) was the videographer.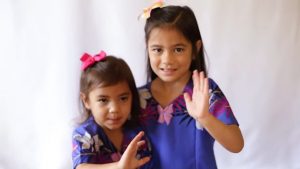 Throughout the video we see some of God's innocent little cherubs. They are the "uncut diamonds" that Austin O'Malley spoke of. Speaking of the children, Monica said, "The kids in this video radiate so much light. Their smiles and unconditional love are contagious. I don't have enough words to express how much I adore them." As a person watches the video they cannot help but be touched and smile themselves as they look at each of the smiling faces of the children.
From the look on their shining faces, there is no doubt that the children know that they are loved by their Father in Heaven. Each of them is precious in His sight. The lyrics of the song "I am Like a Star" (Words and music: Patricia Kelsey Graham, b. 1940. © 1981 IRI) precisely describes each of them:
I am like a star shining brightly,
Smiling for the whole world to see.
I can do and say happy things each day,
For I know Heav'nly Father loves me.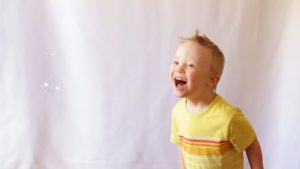 The second song, "Every Star is Different" quietly reminds us that just as each of the stars in the heavens are different, so is every child. After watching this marvelous video, it is no wonder that the scriptures teach, "Lo, children are an heritage of the Lord: and the fruit of the womb is his reward. As arrows are in the hand of a mighty man; so are children of the youth. Happy is the man that hath his quiver full of them: they shall not be ashamed, but they shall speak with the enemies in the gate" (Psalms 127: 3-5). Listen closely as the Savior reminds us to "suffer little children, and forbid them not, to come unto me: for of such is the kingdom of heaven" (Matthew 19:14).