Kelsey Marie Edwards, a member of The Church of Jesus Christ of Latter-day Saints, is a 24-year-old American actress, singer, musician, YouTuber, vlogger, and influencer who is originally from San Antonio, Texas. She has been acting since the young age of 5 and is best known for her role as Abby in the 2009 movie Minor Details, which can be found on Netflix. She has worked opposite such well-known entertainers such as Jennette McCurdy (iCarly), Tony Hale (Arrested Development) and many others. She stays busy by acting, writing music, performing in local events, and creating content related to entertainment, film, and music.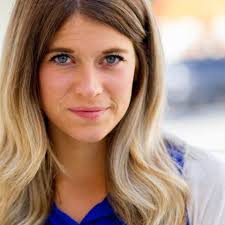 Kelsey is a vegan and has a keen interest in fitness and health. One of her favorite quotes is, "Life isn't about waiting for the storms to pass. It's about learning to dance in the rain." Another of her favorite quotes is by Robert Frost and says, "In three words I can sum up everything I've learned about life: it goes on."
In a 30 June 2018, video release on her YouTube channel, Kelsey shared her story about an eating disorder that she struggled with and how she overcame it. In the video, she offers "some big sis advice about body image, self-love, self-confidence and [your] value." In the description of the video she says, "I hope this video reminds you how much light you have, how much value you have and how much you have to offer the world. You are amazing the way you are! Don't let some abstract standard of beauty define your beauty.