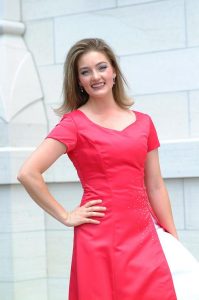 Award-winning recording artist, Chenille Saunders, is a nationally renowned Coloratura Soprano. She is a Vocal Performer in Opera, Gospel, Musical Theater and Inspirational Favorites. She is a vocal coach, speaker, and the founder of Center Stage Music & Performing Arts School. Per her official website, Chenille, a member of The Church of Jesus Christ of Latter-day Saints, "is an individual of exceptional talent, a charismatic person with entrancing deep faith!"
Chenille is not a stranger to the stage or the entertainment business. She has had nearly two decades of experience performing for both small and large audiences. Originally from Logan, Utah, she has been performing since she was three. Her career as both a singer and a presenter has afforded her many opportunities as she has traveled far and wide from the Caribbean, to Mexico, as well as numerous cities throughout the United States. As a professional singer, she has two albums to her credit, one of which she recorded and toured with world-renowned concert pianist Marvin Goldstein.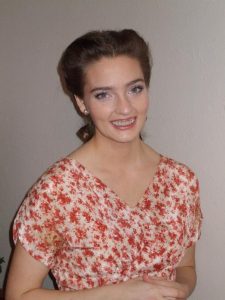 She was recently awarded 2017 Female Vocalist of the Year in the weeklong North American Country Music Association International (NACMAI) Competition in Pigeon Forge, Tennessee. She was asked by North American Country Music Association CEO, Peggy Francks, to sing a song before the opening of the awards ceremony and chose to sing the National Anthem. She commented, "Opening the program was great, but standing on a platform in the air in front of a 20×40 foot flag that represents our country's people, struggles, and triumphs, was quite humbling and incredibly spectacular."
Chenille competed on 16 March and won both the highest awards in Adult Traditional Gospel for 2017 Female Vocalist of the Year with her outstanding vocal range in singing "Amazing Grace" and 2017 Female Entertainer of the Year with her arrangement of the hymn "I'll Fly Away" and her powerful rendition of "Battle Hymn of the Republic." About winning her awards, the 38-year-old said, "I felt a thrill go through my body Sunday when I learned I had taken 1st place in both categories." Chenille also took advantage of the opportunity to have her gospel CD played on Nashville radio stations.
Chenille Saunders currently resides with her family in Carthage, Illinois. McKenna Merritt, one of her 12-year-old students, was also a participant in the competition and won the Female Entertainer of the Year award in the new country category for her age group.