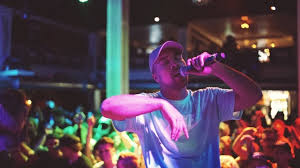 James Brandt Curran, better known to most people as James the Mormon, says that he is not a rapper although his unique style of rapping has touched and influenced many lives. Many Rap artists perform and produce music videos about various subjects, but none have been noted to produce music that has helped spread the gospel message which is what James does through his music. Several of the videos on his YouTube channel have gone viral. He is a perfect exemplar of how our God-given talents can be used for the good to make a positive difference in the lives of others.
On 11 February 2016, residents of St. George, Utah, will have an opportunity to experience the talents of James the Mormon when he comes to town to perform in a huge benefit concert. The family-friendly event is sponsored by Burke Orthodontics, St. George Kids Dental and the Oral and Facial Surgery Institute and proceeds will help a young man in the community, Evan Moss, who was recently diagnosed with lung cancer. Per the St. George News, organizers of the event are hoping to "shut down St. George" with this benefit concert that they hope the entire community will attend.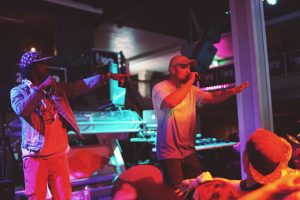 Jessica Bohacek, director of marketing for Burke Orthodontics, told St. George News, "Evan Moss was a former student at Desert Hills High School. He played sports and was well-known and well-liked. For months, Moss had been sick with a bad cough [and] doctors told him he had pneumonia. But in September 2016, one day after his 21st birthday, Moss was diagnosed with stage 4 lung cancer." Evan is currently undergoing treatment for cancer and the proceeds from the concert will go towards paying his medical expenses. Friends and family can follow the chronicles of Evan's daily journey with cancer in a blog entitled "Everyone for Evan."
The concert will be held in the Deseret Hills High School football stadium with the gates opening at 6:00 p.m. and the show starting at 7:00 p.m. All seating is general admission and tickets are available online as well as at the gate the day of the event. DJ Marcus Wing and Kalamity and Kaos dancers will open the show, and food trucks will be available for attendees to purchase food before the concert.
Bohacek further commented, "We love James the Mormon, and we want to do something for the community and something that will have a significant impact on Evan's family. It's going to be the biggest party, just a huge family-friendly, awesome event."