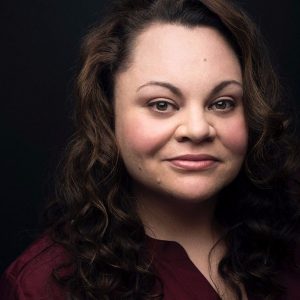 Keala Settle, the highly acclaimed 22-year-old actress in the 2018 film The Greatest Showman for her role as Lettie Lutz, also known as the bearded lady, is not a stranger to performing on stage. She grew up in a musically inclined family and grew comfortable with being on stage at an early age.
Her father, David Settle, BYU's associate dean of International Student Services, told The Daily Universe, "My wife was a singer and she made us all sing, so we were all on the stage performing many, many times." He recalls that there was one special moment when he realized that Keala's vocal talents were more than just a hobby. He said, "That first Broadway production — when I saw her on that stage — seeing her perform and act and sing, I was convinced she was going to amount to something big." He admits that he does not have a talent for singing but Keala has a natural talent for singing, much like her mother.
Throughout her high school and college years, Keala performed in numerous plays and musicals. Her first Broadway performance was as Shirley in Priscilla, Queen of the Desert in 2011, a musical about two drag queens and a transgender woman traveling across Australia in route to a drag show. She then went on to perform in a revival of Les Misérables, Waitress, Joseph and the Amazing Technicolor Dreamcoat and Hands on a Hardbody. Her performance in the role of Norma Valverde in "Hands on a Hardbody" in 2013 earned her a Tony Award nomination for Best Featured Actress in a Musical and a commendation from a reviewer from Theatre Mania.
David Settle recalls, "We could see from an early age that Keala was sort of a diva. She loved to be front and center and was always performing." He recognizes that Keala's role as Tracy Turnbald in a national tour of Hairspray is what launched her career into stardom.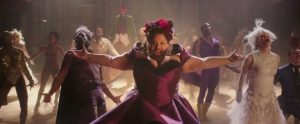 While living in Los Angeles, California, Keala was asked to audition for the role of Lettie Lutz – the bearded lady – in The Greatest Showman. She initially turned down the offer but with a little persuasion, she decided to audition for the part. For the audition, she was asked to sing "This Is Me" from the movie soundtrack. David recalls, "She delivered such a performance and sang with such emotion that by the time she finished there wasn't a dry eye in the room." The producer immediately offered her the role. Her stirring performance of "This Is Me" won the song a Golden Globe Award and an Oscar nomination for Best Original Song. Songwriters Beni Pasek and Justin Paul made sure to honor Keala for her outstanding performance when they accepted the Golden Globe Award for Best Original Song. Paul said, "Keala performed this song, and her story inspired this song, and (she) inspires us every day."
According to Keala's father, "The journey that she's been along for the last 15 or so years has tremendously prepared her for this role [Lettie Lutz – the bearded lady]. And I think that's why she relates to it so much and sings with so much passion." Her struggle in the entertainment business has given her an emotional tie to the song. In a tweet on Twitter, Keala announced that she will be performing the award-winning song "This Is Me" at the Academy Awards on 4 March 2018.
Keala Settle graduated from Kahuku High School in 1993 before enrolling at Southern Utah University (class of 2016). She was born the eldest of five children of Susanne (née Riwai) and David Settle. She was raised Mormon by a Maori mother from New Zealand and a British father. She can also be heard singing the song "This Is Me" in a new Winter Olympics Super Bowl ad.