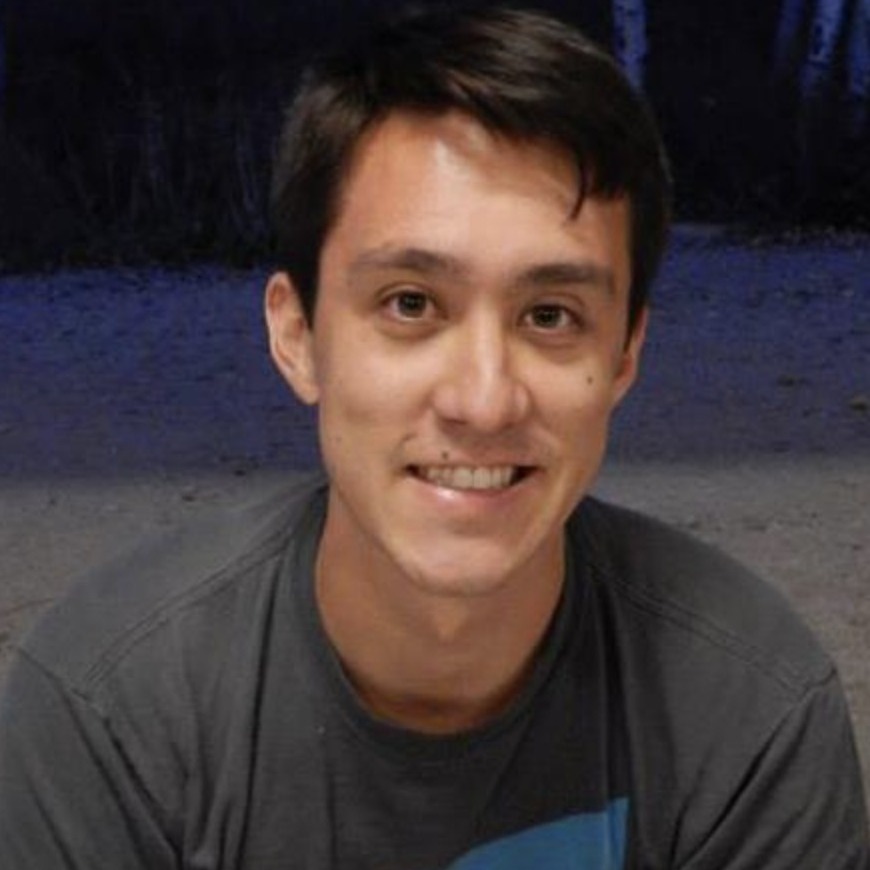 The name Richard Williams may be familiar to some people. He is originally from Salinas, California, but currently resides in South Provo, Utah.
Richard is a composer and has almost always been involved with music since first learning to play the piano in the third grade. By the time he reached the fifth grade, he had learned to play the trombone, and says that he "picked up other instruments along the way when [he] got bored in band class." His music has been recorded at Capitol Studios, Budapest, Prague, and Fox Studios in LA.
Some people may also recall that Richard is a part of the cinematic pop band, TREN, along with Taylor Miranda, Eliza Smith, and Nate Young. The group met through the Commercial Music Program at Brigham Young University (BYU). The band's unique focus is on creating music for major films such as Captain America: Civil War, featuring the Marvel Comics character, Captain America. The group stated on their Facebook page that "the premise of the song ["Civil War"] is that evil wins when forces for good are divided. It is when we come together that good prevails and amazing things can happen." TREN also wrote the hit song "Live or Survive," intending it to be the end credits song for The Hunger Games.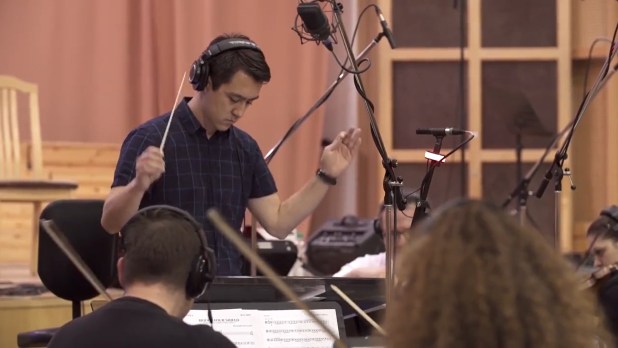 Someone has wisely said, "The great breakthrough in your life comes when you realize that you can learn anything you need to learn to accomplish any goal that you set for yourself. This means there are no limits on what you can be, have, or do." When Richard was in middle school, he tried his hand at composing, but was not very successful at it because he could not notate his musical thoughts efficiently. However, he did not allow minor setbacks to keep him from reaching his goal of becoming a composer.
After returning home from his full-time two-year mission for The Church of Jesus Christ of Latter-day Saints in the Tokyo South Mission, Richard learned about Logic Pro, a program that enabled him to record whatever he played, with the capability of being able to edit his work, as well as layer all the instruments that he wanted to include in the recording. With his dream of becoming a composer coming to fruition, he decided to study film composing, and worked as hard as he could to make his goal a reality. He says, "I had many, many long nights, weeks, months, and years working with little to no compensation or recognition while not really knowing if it would work out.  Just hoping it would and working towards that end."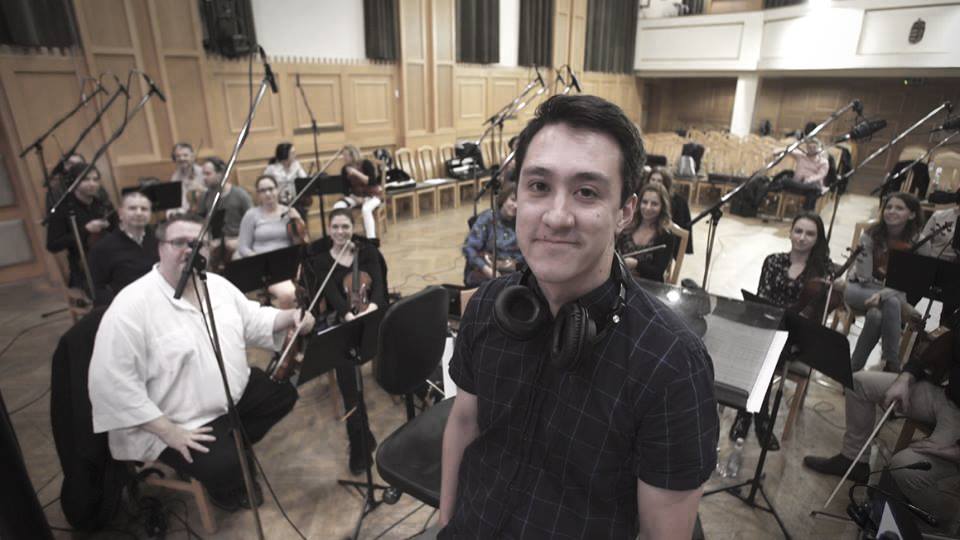 Richard graduated from BYU with a bachelor's degree in Japanese and a bachelor's degree in Commercial Music. He also took five classes in Chinese. He was rejected from the Commercial Music Program three times due to his trombone audition but was finally accepted after his fifth year of school.
While a student at BYU, he won 2 Student Emmys at the College TV Awards in Hollywood, both for BYU Animations — Mashed in 2010, and Chasm in 2014. He also wrote several pieces for the ensembles at BYU including Women's Chorus, Jazz Ensemble, Trombone Choir, Symphonic Orchestra, Concert Band, and the Philharmonic Orchestra. Richard has also written music for internet shorts, video game companies such as Tencent, and has a long list of compositions across a wide spectrum of genres. He also successfully raised $112K for an original book soundtrack to accompany Brandon Sanderson's novel, The Way of Kings, back in 2017.
Speaking about being a composer, Richard has commented:
Being a composer is kind of like being a chef in the kitchen. I don't feel like I completely come up with original ideas, more like I rearrange and choose what I'd like to use from an array of different colors and flavors to my liking (or the clients'). It's a joy to be able to experience the wonder of music. I believe music is a gift that God has blessed mankind to be able to enjoy.
LDS Daily.com reports that Richard "has been working at it for the last 15 years, staying up late, and hustling wherever he can to make it in the industry. Whether that is traveling to LA, San Francisco, Budapest, or Prague, Richard has invested so much time and money to make this career a reality." Speaking of his audiences, Richard says, "Latter-day Saints are a great audience because we inherently have great material to be writing about." The projects that he loves the most are the ones where you "feel" something — where you are uplifted in some way whether by energy or personal emotion.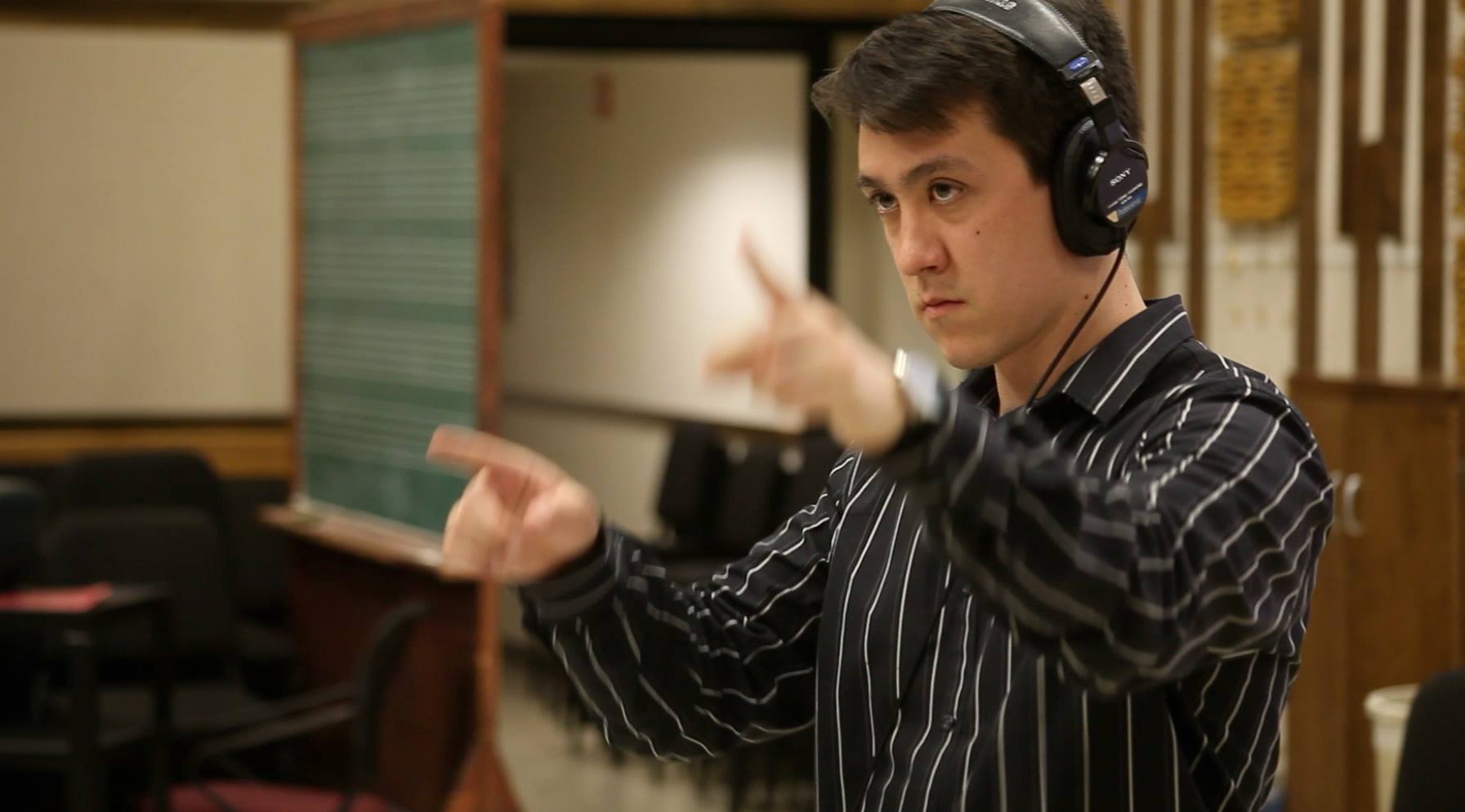 His latest project, a Christmas big band jazz / orchestral album, will feature top talent in Los Angeles and Budapest (a total of 10 singers from around the world) and 13 of his arrangements of some of the most popular and beloved Christmas songs. The album will be done in the similar style of many other big-name artists like Frank Sinatra, Nat King Cole, Michael Bublé, The Carpenters, and Andy Williams. He asked for support for the project through a Kickstarter campaign where he raised over $20K.
Richard told Provo Music Magazine.com, "I have it [the album] already written. I am going for that classic, timeless sound – one that I thought the world could use more of." He continued, "The music industry is a very saturated sea of talented yet struggling musicians. It's an environment that can be downright exhausting and frustrating – trying to 'make it.' My hope is that this will help me get to the next level in my career to show what I can create in one of the most beloved genres of music."