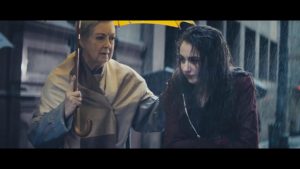 The Church of Jesus Christ of Latter-day Saints released a music video representing its 2018 Mutual theme on Thursday, 7 December 2017. A male version of the song was also released on that date. The female version is sung by McKenna Hixson and the male version is sung by Cayson Renshaw.
The theme is taken from Doctrine and Covenants 19:23: "Learn of me, and listen to my words; walk in the meekness of my Spirit, and you shall have peace in me" (emphasis added). The emphasis is on Peace in Christ.
Mutual is the church's organization for teenagers ages 12 to 18. According to LDS Media Talk.com, in a letter addressed to local leaders of the Church, dated 1 August 2017, the Young Women and Young Men General Presidencies explained, "The purpose of the yearly theme is to provide opportunities for youth worldwide to learn about, study, internalize, and apply the principles taught in the scripture. Youth are encouraged to memorize the scripture, study its doctrine, and act on the principles learned throughout the year."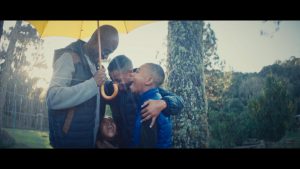 Leaders are encouraged to emphasize any of the principles taught in the scripture verse to help meet the needs of the youth they serve. Other uses for the theme include enriching Mutual opening exercises, as a topic for a sacrament talks given by youth, and providing focus for youth activities such as camps, youth conferences, and devotionals.
Resources for introducing the theme are available online at youth.lds.org. The resources that are currently available in English include being able to download the music video, "Peace in Christ" sheet music for both the female and male versions, 2018 Theme Graphics, and downloading the full 2018 Mutual album or individual MP3 files. By the end of 2017, resources will also be available in Chinese, French, German, Italian, Japanese, Korean, Portuguese, Russian, and Spanish. An email will be sent to leaders as the resources become available. Additional materials supporting the theme will be made available in Church magazines and on LDS.org throughout 2018.